Langstone Harbour, Hampshire
Langstone harbour contains archaeological evidence from the Palaeolithic through to modern times. This once inland environment was dominated by a steep river valley which was later infilled with sediment; as sea levels rose the landscape was eroded and the area became the low-lying harbour we know today. The islands in the north of the harbour are the last remnants of this ancient landscape. Numerous archaeological sites and features have been discovered here. Much of this has been exposed as the islands, foreshore and the saltmarsh erodes and the intertidal sediments shift.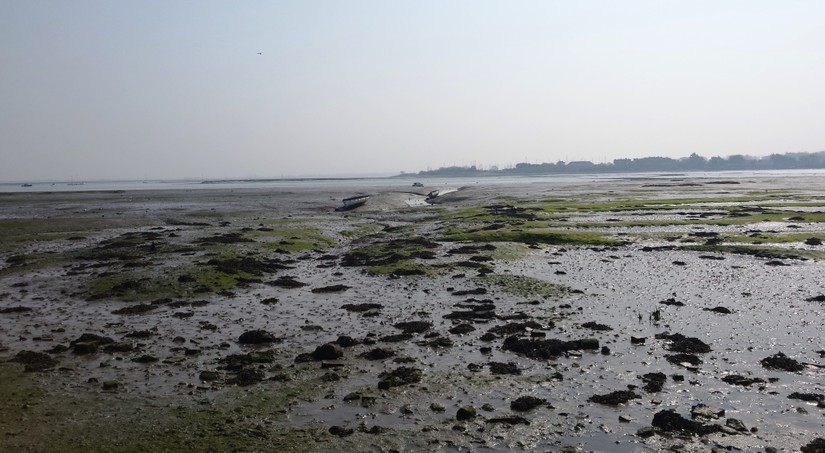 Finds and sites on the islands include the Saxon log boat excavated in 2005, Bronze Age burial urns and large quantities of worked flint.
The harbour foreshore, particularly the west coast of Hayling Island, also contains numerous archaeological sites and features. Evidence of the once thriving oyster industry can be seen in the north, and old field boundaries are now partially submerged. Studies into the loss of saltmarsh has shown that the harbour has witnessed a rapid decline in saltmarsh habitat over the last 50-70 years based on studies of aerial photography. Sites such as the Sinah Circle, thought to be a Saxon fishtrap or oyster pen is now only exposed at very low tides and surrounded by mudflat. During its time of construction it is probable that the site was accessible across the saltmarsh.
The coastline of the harbour has the potential to expose further archaeological material as the small cliffs erode and sediments shift.