Our fragile island heritage
The coast of England is under constant threat from wind, waves and winter storms. These threats wreak havoc on England's varied coastal and intertidal heritage, not only exposing these sites but washing them away before they are ever seen.
The Coastal and Intertidal Zone Archaeological Network (CITiZAN) has been set up in response to these dynamic threats to our island heritage. We are a community archaeology project working in the areas of England exposed at low tide but covered at high tide. We are actively promoting site recording and long-term monitoring programmes led by our active volunteers.
Our new approach focuses on six Discovery Programmes dotted around the English coast: Liverpool Bay, Humberside, East Kent Coast, Mersea Island, South Devon Rivers, and Solent Harbours. More information coming on these fascinating new programmes and their activities on our social media over the summer.
CITiZAN: as seen on TV!
The third series of Britain at Low Tide starts this Saturday the 14th at 8pm on Channel 4! The three-part series, presented by Dr Tori Herridge, showcases Britain's vanishing coastal heritage, the amazing stories revealed on our shores through archaeology, and the work of CITiZAN, the Coastal and Intertidal Zone Archaeological Network, and other professional and community-led groups, especially Tom Dawson's SCHARP in Scotland.
Be sure to join us on Twitter and Facebook on the night where we'll be sharing extra behind the scenes facts, photos and more using #BritainAtLowTide.
An award-winning project!
CITiZAN's work has won several awards prestigioius awards across the heritage and charity sectors in 2018, recognising our network's innovation and dedication to record our fragile coastal and intertidal heritage.
CITiZAN were joint-winners of the 2018 British Archaeological Awards for Best Community Engagement Archaeology Project with SCAPE.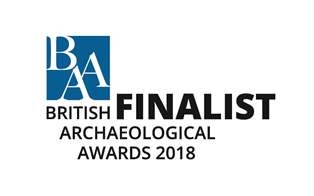 CITiZAN won the Charity Awards 2018 for Arts, Culture and Heritage. It was such an honour to have the hard work of our network of archaeologists, volunteers and partners recognized by the wider charity sector!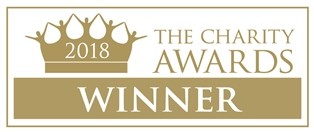 We couldn't have done it without you!
Many thanks go out to all involved who have made CITiZAN a success:
Thank you for your support and your dedication over the past few years. This award is an amazing recognition of all that you do!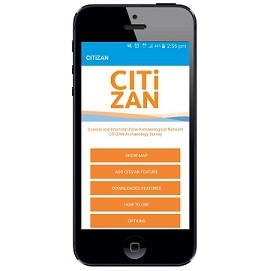 Adopt your coastline!
Want to get involved? Download the CITiZAN app for your smartphone and monitor the fragile heritage on your local foreshore. With nothing more than the phone in your pocket, you can locate and monitor at-risk archaeology with your smartphone!
Register as a CITiZAN surveyor and you can locate and monitor at-risk archaeology with your smartphone!
Reading this on your phone? Click the button below to get the app!