Who we are
CITiZAN, the Coastal and Intertidal Zone Archaeological Network, highlights the threat of coastal erosion to a wealth of foreshore and intertidal sites. These archaeological features encompass a huge time span, many are of considerable local or national significance and most have no statutory protection
CITiZAN cannot record all the threatened sites currently exposed on the 6,500+ miles of English coastline. What we can do though is promote a standardised survey and monitoring methodology that is applicable to all of them. We have established an infrastructure and network of volunteers with the skills, commitment and support to record, monitor and promote fragile and threatened archaeological intertidal sites.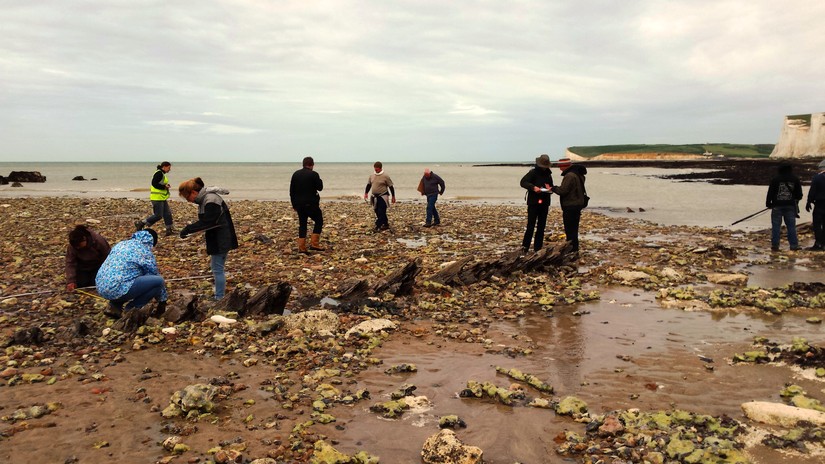 CITiZAN is a national project which operates on a local level with our six discovery programme areas. In 2015-18 we worked on selected key sites to highlight the challenges faced by intertidal zone archaeology.
All of our events - including training sessions - are free, thanks to the support from the Heritage Lottery fund! Learn more about our project partners, and our project supporters, without whom the project would not be possible.
---
Meet the CITiZAN team…
---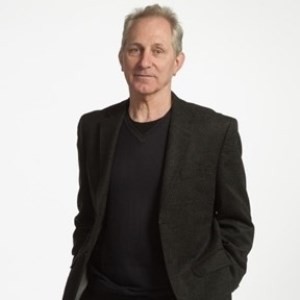 CITiZAN Project Leader
Gustav is the Project Leader for CITiZAN, based in London.
His archaeological career began in the City of London on waterfront excavations next to the Thames back in the 1970s, working on a series of major ancient harbour sites of Roman, Saxon and Medieval date, including the site of the Roman London bridge.
Gustav starting teaching archaeology at University College London in 1991 and set up the Thames Archaeological Survey in 1993, the Museum of London's Centre for Human Bioarchaeology in 2003 and then the Thames Discovery Programme in 2008. His interest in nautical archaeology includes work on a medieval ship from Sandwich, Kent; an Elizabethan merchantman from the Thames estuary and the launch site for Brunel's SS Great Eastern in Millwall. In 2017 he published a book on the Evolutionary Determinants of Health, Uncivilised Genes: human evolution and the urban paradox.
---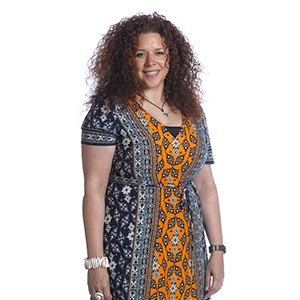 CITiZAN Project Manager
Caroline is CITiZAN Project Manager based in London, managing the national elements of the project and providing a central focus for CITiZAN's regional teams.
Caroline has a BA(Hons) in International Relations and Politics from the University of Portsmouth and a PGC in Critical Approaches to Archaeology from the University of Leicester. She has specialised in education and outreach since 2003 and is passionate about teaching archaeology to all.
Caroline was fascinated by archaeology as a child and would often dig up the garden in search of artefacts from another era. Her first adult archaeology experience was on the ground breaking Riverside Project excavations in the World Heritage Site at Stonehenge. She then continued with the National Trust as their learning and interpretation officer on the Stonehenge Landscape estate. She later became a maritime archaeologist working as an Education Officer and Exhibition Manager with Maritime Archaeology Trust, teaching the secrets and mysteries of shipwrecks and submerged settlements.
After a stint at Barton Peveril college as their archaeology adult learning tutor and then the head of business at IBTC Portsmouth traditional wooden boatbuilding college, Caroline is back again in archaeology with CITiZAN.
---
Hana is the Sustainability Manager for MOLA's Coastal and Intertidal Zone Archaeological Network, CITiZAN. Previously, she worked as Senior Policy Advisor (Climate Change) at Historic England (2020-21), and postdoctoral Research Associate for the AHRC Heritage Priority Area (2017-2020). She developed the one-year follow on funding project, Opening New Pathways to Impact across Heritage Research, Policy and Practice, which built on her work in the AHRC Heritage Priority Area to transform and increase understanding of policies' impact on the heritage sector. Hana was awarded her PhD from University College London in 2015 where she explored the development of planning policy and archaeology in global cities and its impact on archaeology and heritage practice. Previous roles include work as researcher of international and domestic policy for Bournemouth University's Pro-Vice Chancellor (Global Engagement); archaeologist, researcher and lead for community engagement at Izmit's Nicomedia Project, Turkey; project manager of the NYC Heritage Project supported by the Landmark Preservation Commission, New York; and editor-in-chief of the journal Papers from the Institute of Archaeology.
Hana's areas of interest include urban archaeology, planning, and exploring the role of heritage critically alongside international agendas and its contribution towards addressing global challenges (with particular focus on climate action). She is also working with ICOMOS in their IPCC work, and sits on various heritage and archaeology groups such as APPAG, TAF, and RESCUE among others.
---
---
CITiZAN South East
Based in the Public Engagement unit of MOLA (Museum of London Archaeology), from 2019 the CITiZAN team in South East England will focus on two new coastal Discovery Programmes, one in Kent and one in Essex.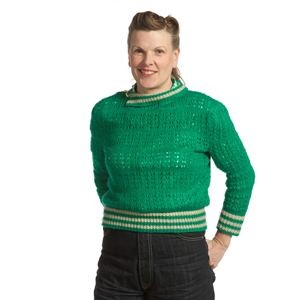 Discovery Programme Officer, East Kent Coast
Lara is Lead Archaeologist for the East Kent Coast Discovery Programme and formerly one of the two South East Senior Community Archaeologists.
For CITiZAN 2015-2018 she led work on sites from Norfolk to Sussex including on Orford Ness, in partnership with the National Trust and the international transdisciplinary project Heritage Futures. She contributes annually to the University of Brighton Faculty of Arts open air drawing module Land and Sea, initiated and organised a photography field trip and exhibiton for Pegwell Bay Hoverport with East Kent Mencap and has been involved in various initiatives exploring archaeology and sound.
Lara was formerly acting Head of Built Heritage at MOLA, a Senior Archaeologist in the Planning team and a field archaeologist. As a curator at Åland Maritime Museum, she collaborated on the entire renewal of the museum's permanent display and designed and built online exhibitions. Prior to this, as a field archaeologist, she led coastal surveys and excavations for the Åland Islands Board of Art and Antiquities, held education and collections based roles at the Weald and Downland Living Museum and worked as a field archaeologists across South East England. She also spent two years creating immersive experiences for a cultural association in France.
Lara is a Visiting Senior Research Fellow in Archaeology at Canterbury Christ Church University, where she is co-supervising Grace Conium on an AHRC Collaborative Doctoral Partnership researching the impact of heritage and community archaeology on Kentish coastal communities. She is an Editorial Board member for BAR Publishing's Contemporary and Historical Archaeology book series; newsletter editor and Council member for the Society for Post Medieval Archaeology and a member of the Women who Walk network. She has an MA in Historical Archaeology from the University of Leicester and is currently studying Contemporary Art and Archaeology at the University of the Highlands and Islands.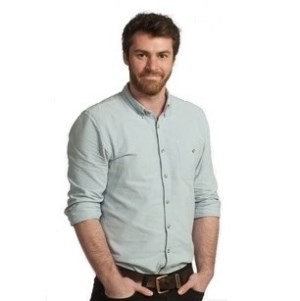 CITiZAN Discovery Programme Officer, Mersea Island
As CITiZAN Discovery Programme Officer, Mersea Island, Oliver is Lead Archaeologist for this new project.
Oliver has worked with CITiZAN in the South East of England since the project launch in 2015. During the first phase of CITiZAN his time was split between the rugged and fragile coastline of Birling Gap and the vast muddy expanses of the Essex coast. He is now the Discovery Programme Officer for Mersea Island, in Essex and will be focusing exclusively on the archaeology of the Blackwater and Colne estuaries.
Oliver's volunteer teams have revealed an extensive re-emerging landscape including well preserved Bronze Age, Roman and Anglo-Saxon remains in the area and the next three years will be used to map historic sea levels within each of these periods.
As one of CITiZAN's primary objectives is to develop academic connections, Oliver is working in collaboration with Professor Andrew Reynolds of the Institute of Archaeology, UCL, to run terrestrial excavations on the island following a successful application to Society of Antiquaries' Margaret and Tom Jones award in 2019. This joint project will help to answer questions about the foreshore archaeology of Mersea discovered by CITiZAN and its relationship to inland archaeological remains.
Oliver is also a presenter on Channel 4's Britain At Low Tide. The show follows the exploits of the CITiZAN project in England and Scotland. Its primetime transmission regularly attracted over 1 million viewers and highlighted an ongoing public interest in the past whilst introducing audiences to the developing field of coastal archaeology.
Oliver studied Archaeology at UCL and graduated in 2005 having worked on excavations in Belize, The British Virgin Islands, Romania and Devon. More recently, he has developed a study examining the application of 3D printing in archaeology to support the Key Stage 2 History syllabus. He also worked as a researcher on a UCL led project to map Anglo-Saxon road and communication networks.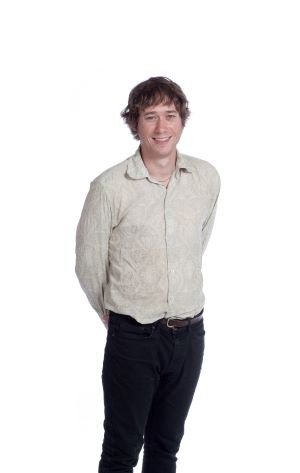 CITiZAN Community Archaeologist, South East.
As CITiZAN Community Archaeologist in the South East team Lawrence is supporting both the East Kent Coast and Mersea Island Discovery Programmes and assisting Gustav with the development of national elements of the project. This includes helping to organise training events, promotion of the CITiZAN methodology for monitoring vulnerable foreshore sites and the building of CITiZAN's Low Tide Trail heritage walks.
Lawrence has previous experience in museum exhibition curation, teaching and community event organising and has brought to CITiZAN the pioneering use of Oral Histories Projects as a tool of Archaeology and community engagement through his Searching Mersea project.
Lawrence has a BA in Social Anthropology from Goldsmith College, University of London.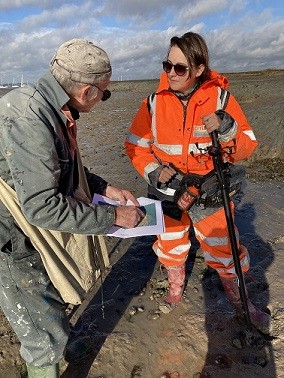 CITiZAN Community Archaeologist, Mersea Island
Danielle has been working as the Community Archaeologist for Mersea Island since January 2020. Beyond working with volunteers on the the island and the NERC funded Changing Coasts, Changing Minds project she is has helped develop the CITiZAN Guide to Coastal Archaeology and is responsible for the Crafting with CITiZAN videos, which aim to bring maritime heritage and coastal climate change to a younger audience. Danielle has recently completed a PhD at the University of Southampton with a thesis examining public engagement in maritime heritage in England, following on from a Msc in Maritime Archaeology from the same university. She brings a huge amount of experience with her from a variety of archaeology projects including the Black Sea Maritime Archaeology Project, National Maritime Museum Greenwich, and Maritime Archaeology Trust.
---
---
CITiZAN South West
Hosted by project partners the Nautical Archaeology Society at Fort Cumberland, Portsmouth, from 2019 the CITiZAN team in South West England will focus on two new coastal Discovery Programmes, one on the Solent and one in Devon.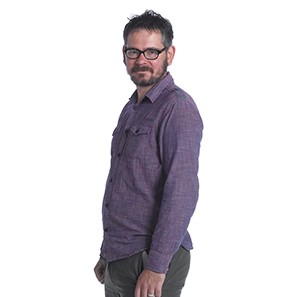 CITiZAN Discovery Programme Officer, Solent Harbours
As CITiZAN Discovery Programme Officer for Solent Harbours Sam is the Lead Archaeologist on this project. He is responsible for planning and organising training and outreach events across the area and for recruiting and managing the area's volunteers.
Sam has conducted fieldwork and research on multi-period archaeological sites across the UK and Europe. This has included running a number of community lead public archaeology projects in the South and East of England. Specifically Sam spent six years as part of the Ice Age Island team (Jersey), as a fieldwork and archives supervisor studying the Islands multi-phase prehistoric past.
Sam also has experience of working in the commercial sector both in planning consultancy and fieldwork prior to joining CITiZAN and MOLA. Throughout his career Sam's focus has concentrated on prehistoric peoples, past landscapes and lithic technologies across Europe.
---
---
CITiZAN North
Hosted by project partners the Council for British Archaeology in York, from 2019 the CITiZAN team in northern England will focus on two new coastal Discovery Programmes, one in Liverpool Bay and one centred on the Humber Estuary.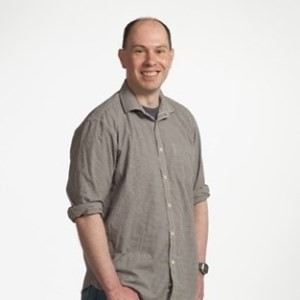 CITiZAN Discovery Programme Officer, Liverpool Bay
Andy studied Ancient History and Archaeology at the University of Wales, Lampeter (1998) and Wetland Archaeological Science and Management at the University of Hull (1999). After graduating he dug across England and Scotland before settling in Swansea to work for the Glamorgan and Gwent Archaeological Trust. He worked on a wide variety of commercial and community projects; including recording the plethora of Iron Age timber recovered from Greenmoor Arch, Magor, excavating the Newport Ship, Caerleon's medieval bridge and Bronze Age trackways from Swansea Bay. He also worked on the Arfordir project (Wales' volunteer coastal scheme).
Between the two phases of CITiZAN Andy worked for Mola Headland Infrastructure as a Community Engagement Project Officer at the Park Street Burial Ground in Birmingham. When the second phase of CITiZAN came to an end in April 2022 he moved on to become a Reporting and Publications Officer and the Unpath'd Waters Officer for the Northampton and London sides of the MOLA family respectively.
Andy is an Associate Member of the Chartered Institute for Archaeologists (ACIfA) and a member of the European Association of Archaeologists.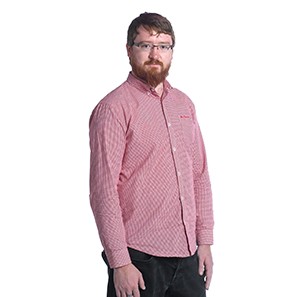 CITiZAN Discovery Programme Officer, Humber
As the Humber's Discovery Programme Officer Chris is CITiZAN's lead archaeologist on the Northeast coast.
Chris holds a BSc in Archaeology from the University of Bradford and has a background in community archaeology and engagement. His first experience of community focussed archaeology came from working as a volunteer on several community projects in the South Yorkshire region. This volunteer work led to Chris securing a Council for British Archaeology Community Archaeology Training Placement in 2012.
Chris also specialises in the archaeology of First and Second World War era Home Front defences, in particular defences of the Second World War era Coastal Crust. This specialism has led to the development of GIS based interpretation methods that help add further meaning to lost and surviving wartime defences in the UK.
Recently, as Project Archaeologist for Home Front Legacy 1914-18, Chris was responsible for training volunteers to re-discover, investigate and record the UK's surviving, but often forgotten, First World War era Home Front sites. This Council for British Archaeology co-ordinated and Historic England funded project came to a successful conclusion in 2018.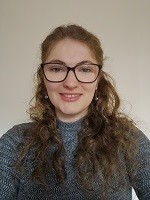 CITiZAN Community Archaeologist, North
Hannah is the Community Archaeologist for the North Team based in York, supporting both the Liverpool Bay and Humber Discovery Programmes. Hannah completed her undergraduate degree in Ancient History at the University of Liverpool, with a particular interest in material culture and a dissertation focused around public engagement with the Ancient World in North-West Museums. She completed her MA in Cultural Heritage Management at York University in 2018, with her dissertation focussing on public engagement initiatives on the coast, comparing archaeological outreach with more creative, arts-based programmes based around issues of climate change.
Hannah was part of the public engagement team working on the Elizabeth Castle Jersey project, a joint archaeological project run between the University of York and Jersey Heritage. She also has experience in marketing, events and visitor experience. Prior to working for CITiZAN Hannah worked as part of the Planning Team in a local Government Authority. Hannah also helped to develop part of Malton Museum's Heritage Lottery funded community oral history project 'Malton Memories' as part of her MA degree and is particularly interested in exploring different ways in which people engage with archaeology and heritage. Hannah is also interested in how community engagement programmes can provide a platform for reaching wider audiences and would like to further explore how public engagement programmes can improve volunteer and participant wellbeing.
---
---
We would like to thank all the team that have worked for CITiZAN and moved to new shores since the project started. Courtney Nimura, Stephanie Ostrich, Sinead Marshall, Alex Bellisario, Grant Bettinson, Megan Clement, Therese Kearns, Lauren Tidbury and Nick Mason.
We wouldn't be the project we are today without you. May you all have fair winds and following seas.