Who we are
CITiZAN, the Coastal and Intertidal Zone Archaeological Network, highlights the threat of coastal erosion to a wealth of foreshore and intertidal sites. These archaeological features encompass a huge time span, many are of considerable local or national significance and most have no statutory protection
CITiZAN cannot record all the threatened sites currently exposed on the 6,500+ miles of English coastline. What we can do though is promote a standardised survey and monitoring methodology that is applicable to all of them. We have established an infrastructure and network of volunteers with the skills, commitment and support to record, monitor and promote fragile and threatened archaeological intertidal sites.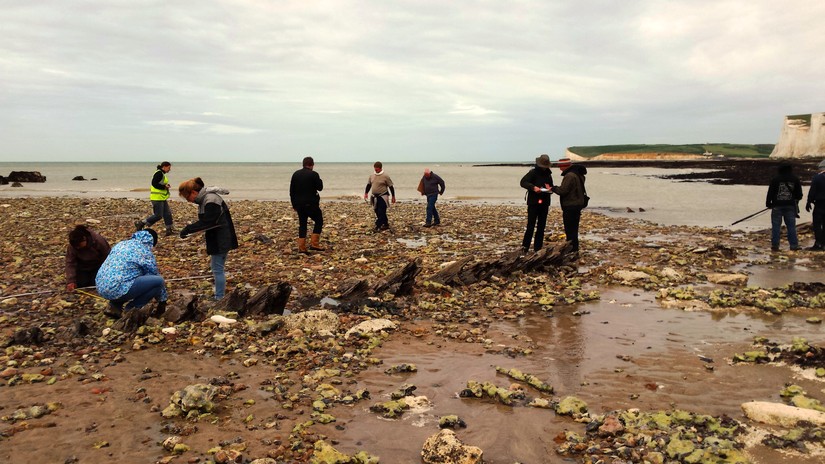 CITiZAN is a national project which operates on a local level with our six discovery programme areas. In 2015-18 we worked on selected key sites to highlight the challenges faced by intertidal zone archaeology.
All of our events - including training sessions - are free, thanks to the support from the Heritage Lottery fund! Learn more about our project partners, and our project supporters, without whom the project would not be possible.