Our island history
The coast of England is under constant threat from wind, waves and storms. These threats wreak havoc on England's varied coastal and intertidal heritage, not only exposing sites but often destroying them before they are ever seen.
Alarmed by the rate of loss, the location of many such sites has been noted through the national Rapid Coastal Zone Assessment Survey (RCZA) programme, initiated by Historic England (then English Heritage) and by archaeological groups around the country in the 1990s . To date there has been no systematic standardised system in place in England to record these vulnerable sites in detail or to regularly monitor their fate over the longer term.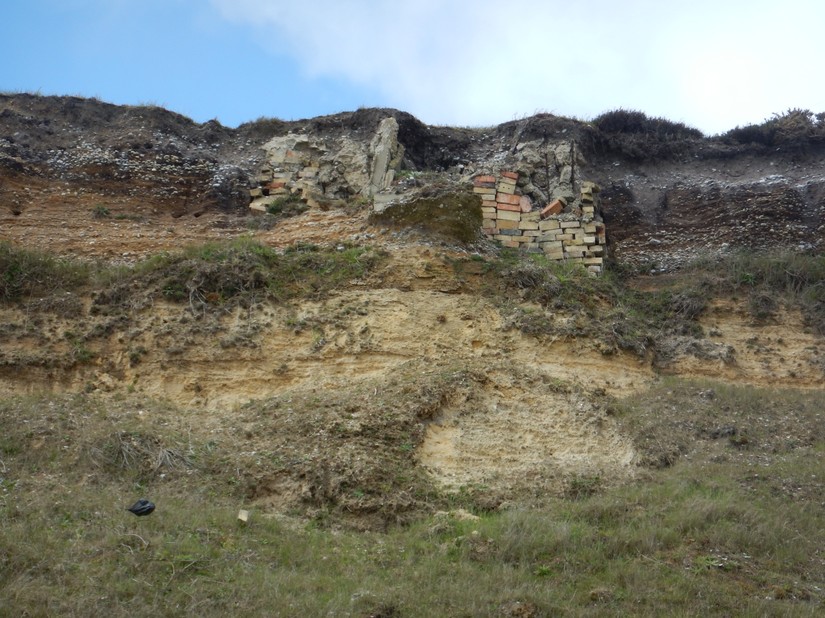 The remains of prehistoric forests and settlements, Roman forts and villas, ancient salt-working sites, medieval ports, fishing settlements, harbour works and countless abandoned boats, barges and ships are all under threat. But all of these vulnerable sites have a unique story to tell: about England's first settlers, its maritime industries, the defence of the realm against waves of would-be invaders. There is also information to be collected about sea-level change, about the speed of coastal erosion, about the changing landscape and land use along the ever-changing coast.
The broad themes we study are: Nautical Archaeology, Coastal Defences, Coastal Industries, Lost Settlements and Lost Landscapes. All related to changing coastlines, changing sealevels and a changing climate. You can learn more about the types of sites we encounter along the coast in our Resources.
The Coastal and Intertidal Zone Archaeological Network (CITiZAN) has been set up in response to these dynamic threats to our island heritage. We are a community archaeology project working in the areas of England exposed at low tide but covered at high tide. We are actively promoting site recording and long-term monitoring programmes led by our active volunteers.
Having won a second phase of 3 year NHLF funding our new approach focuses on six Discovery Programmes dotted around the English coast. To learn more about these, explore the map on our homepage.
If would like to help CITiZAN or participate in the project then you can learn more on our how to get involved page.