Cleethorpes
The seaside town of Cleethorpes, North East Lincolnshire, has long been a resort for holiday makers but there are traces here of a much older landscape on the foreshore.
Evidence of a fairly extensive submerged forest, uncovered at low tide, can be found to the northern end of the promenade. There are numerous tree stumps and fallen trees, as well as a peat bed in the vicinity, many of these well-persevered due to a layer of marine crustaceans overlying them.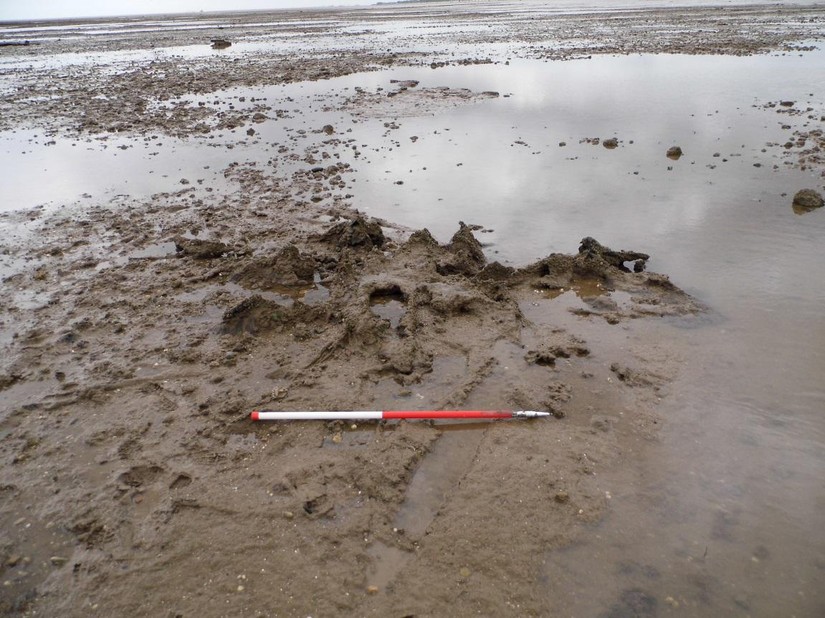 There is also evidence of part of a ship and a possible wooden line sinker, as well as a possible fish trap, which all give indications to previous industry in Cleethorpes prior to the tourism trade.
The peat bed is being damaged extensively by marine life and eroded by the tides. Features, such as the potential trackway found, within the peat must be urgently recorded or be eroded away with the peat. The submerged forest is at risk to not only erosion but also possibly human damage from modern fishing industries.