Earles Shipyard, Victoria Docks
Construction for the Victoria Docks at Kingston-upon-Hull was completed by late 1850. In 1851, brothers Charles and William Earle rented a piece of land between the eastern end of the dock and the River Humber which they laid out as a shipyard. The first ship launched at the shipyard was the 100 ton 'Minister Thorbecke' (named after the Dutch Prime Minister) for the Zwolle Shipping line of Holland.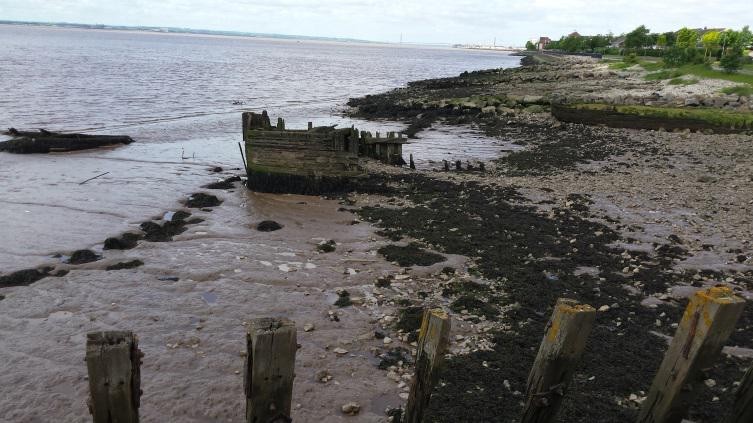 The shipyard's original launches were made into Victoria Docks; by 1864 the Company had expanded east and were launching directly into the Humber. The shipyard closed in 1932 during the Great Depression and its assets were liquidated.
Archaeological remains on the site today include three 19th-century lighters (unpropelled vessels) thought to be remains of floating grain silos or creosote tankers; slipways; hards and original seawalls.
A detailed recording of the vessels was conducted in 2000, however other features on the site remain unrecorded.