Thornton Cleveleys
Thornton Cleveleys is a small seaside town north of Blackpool. The site has a range of archaeological features, from paleo-landscapes to post-medieval wrecks.
The extensive peat bed there has been identified by Historic England (formerly English Heritage) on their peat database. There also appears to be remains of trees in the peat, both felled trees and stumps.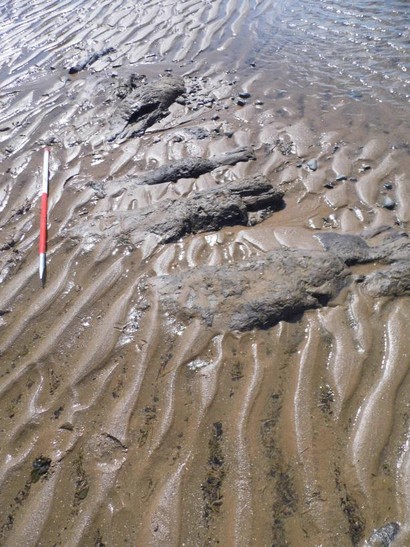 There is also a post-medieval shipwreck here, thought to be Abana, a Norwegian barque wrecked in 1894. The ship was wrecked on its way to Florida from Liverpool when a severe storm in the Irish Sea left them without sails and eventually they grounded. All the crew were rescued.
In addition to these features picked up by the RCZA, there was also found evidence for a jetty and remains of some military defensive structures, but these require further investigation, such as a visit by CITiZANs, to determine date and type.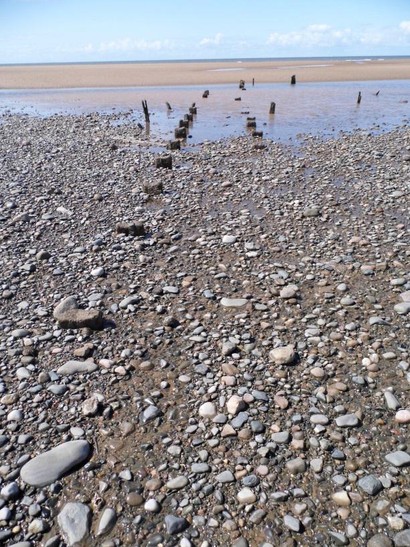 Due to the position of the wreck and peat bed, in the dynamic intertidal zone, there is quite a threat from erosion; though the beach is protected by sea defence, these features are not. Management schemes have been put in place to help stop the wreck eroding out of the sand. The peat bed is at additional risk to erosion from recreation use of the beach, such as dog walking on the foreshore area.
CITiZAN have identified Cleveleys as an exciting site, with plenty of archaeology which has been overlooked or unidentified but with the potential to be of great importance.