St Patrick's Chapel, Heysham Head
St Patrick's Chapel is situated close to the village of Heysham, on the headland overlooking Morecambe Bay, and is a National Trust property. St Patricks Chapel is a ruinous building, believed to be Early Medieval, possible 7th to 9th century in date, and is a Grade I listed building. The chapel and surrounding area was subject to an excavation by Lancaster University, between 1977-8, lead by T.W. Potter and R.D. Andrews.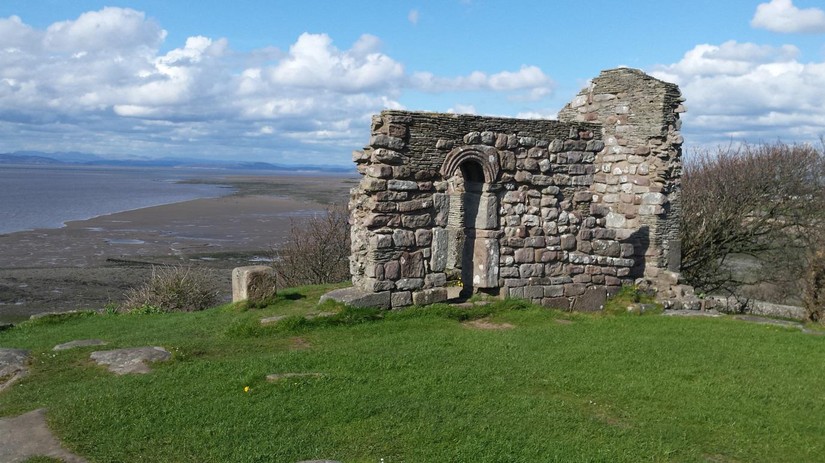 In addition to the chapel, the site also has a group of rock cut graves, unique to England. These are orientated on an east-west alignment and there are about a dozen scattered around the site. These unfortunately have not been dateable due to no comparable examples being known, and therefore have been tentatively suggested as being Early Medieval.
Interestingly, the site has many other fascinating buildings and monuments in the immediate area, including: St Peters Church, a hogback, some fragments of several different Early Medieval stone crosses, a World War Two practice trench, a Mesolithic settlement and a landscaped garden.
The site is subject to erosion, and although some protection has been put in place the site is significantly at risk as the cliff it resides on is subject to the erosive force of the bay. The CITiZAN team hope to help update and enhance records on the condition of the site and buildings. This will take place in partnership with the National Trust and Headlands 2 Headspace project.