Berry Head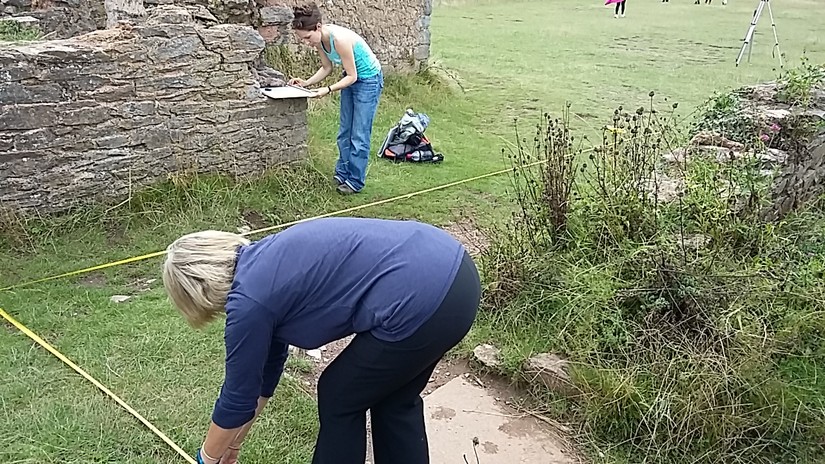 ­
Berry Head, Brixham, Devon
SX 294385 56539, Alex Bellisario and Lauren Tidbury, condition survey, September 2016.
The assessment was carried out by the CITIZAN project which is kindly funded by the Heritage Lottery Fund, Crown Estate and National Trust. Lead by MOLA and supported by the Council for British Archaeology, Historic England and the Nautical Archaeology Society.
In September 2016 a CITiZAN training weekend took place at Berry Head, Brixham. The site, encompassing the North Fort and the South Fort, was subject to an app survey, photographic survey and a partial measured section drawing on the guard house and magazine in the South Fort.
App survey
During the two days on site ten new features we recorded on the CITiZAN database (CITiZAN numbers 81990-82000). The ten new features all included photographs and 20 images were added to the database via the app. This was undertaken by the volunteers with CITiZAN staff assistance.
Photographic Survey
A photographic survey was undertaken on the magazine in the South Fort, the building is subject to visitor erosion and it was hoped that this would create a baseline record to measure damage against in any subsequent visits. The photographic survey was undertaken by a member of staff from CITiZAN on a Nikon Coolpix AW130.
Condition survey
South Fort
The defensive wall was of a good state of preservation with little degradation. Three buildings remain extant in the South Fort; the guardhouse located to the left of the entrance, the magazine which stands directly behind guardhouse and to the very south of the fort lies the remains of the kitchens. All three are in a ruinous state, with no roofs and only partially extant walls. The guard house and kitchens are both exposed to vegetation growth within the brick structure whilst the magazine is suffering from visitor damage.
North Fort
The north fort is of a slightly better condition as some of the buildings have been refurbished for later use.
The artillery store in the north fort has been refurbished and is subsequently used as a visitor information centre and classroom for local groups.
The Guardhouse of fort has also been converted and is now the café and main visitor centre for the site, subsequently there was little visible of the original building on assessment.
Overall the site is of fair condition and continuous monitoring is being undertaken by the staff and volunteers of the Torbay Countryside Trust at Berry Head.
A measured plan of both the guard house (see Figure 1) and magazine (see Figure 2) was created during the CITiZAN training session. Both were drawn by the volunteers with staff support, the drawings for the guard house and magazine were drawn at a 1:50 scale.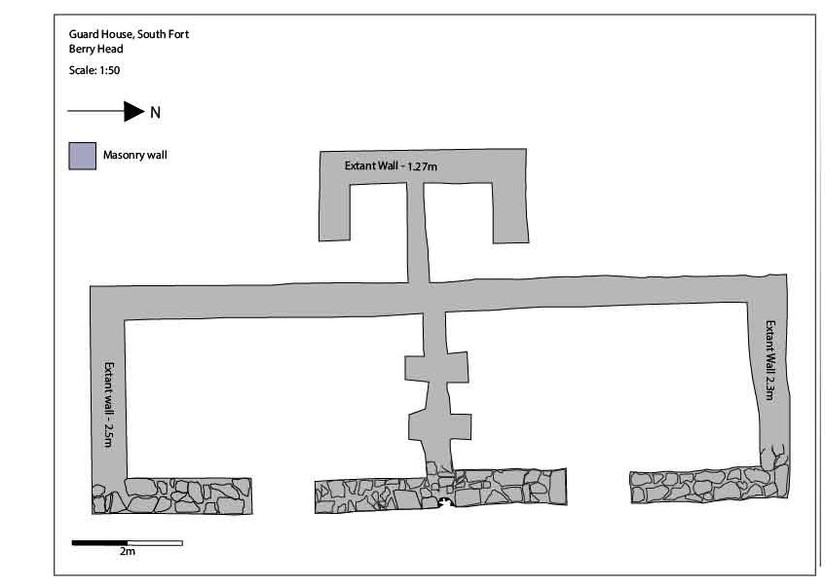 Berry Head guard house on the South Fort ©CITiZAN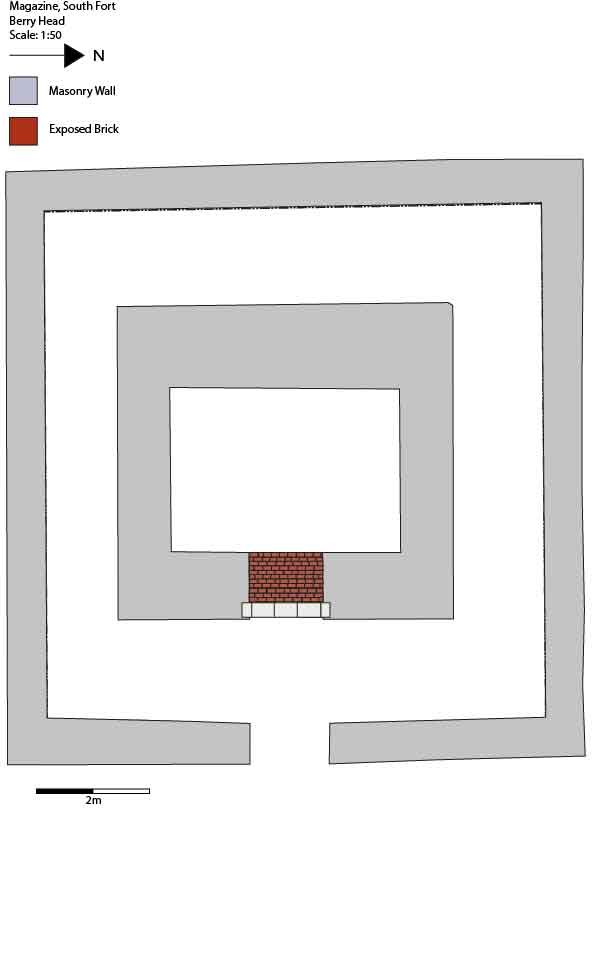 Berry Head magazine on the South Fort© CITiZAN