The Wreck of the Coonatto, Crowlink, Birling Gap
Situated in the Seven Sisters and Birling Gap park lies the wreck of what is believed to be the Coonatto, a London registered bark-rigged clipper (a type of three-masted ship) that sources suggest ran aground in 1876. The wreck lies on the very edge of the intertidal zone, below the cliffs at Crowlink. The keel and starboard side of the ship are still clearly visible where they came to rest. The remains include large and small timbers, some still clad in a zinc alloy, whilst the total length of the wreck is roughly 43m bow to stern.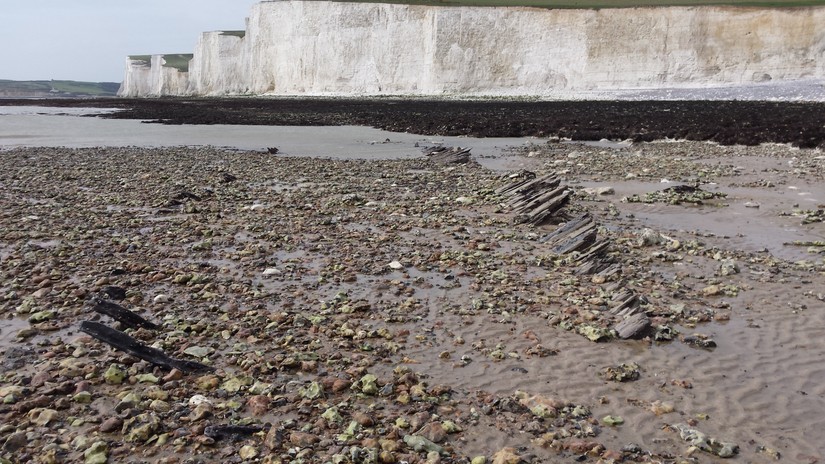 Research indicates the ship was built in Rotherhithe by Thomas Bilbe and Co. in 1863 and was owned by Anderson and Co. It sailed between London and Australia and at the time of wrecking was transporting copper, copper ore and wool to England. The Coonatto was part of the Orient Line of clippers, a company that would eventually become the Peninsula and Orient Steam Navigation Company, or P&O as we know it today.
The site is subject to the erosive forces of the waves and tides. Interestingly records describe the salvaged cargo being craned onto Crowlink Cliffs but given the present location of the cliffs and the type of cargo to be craned this suggests considerable erosion since the wrecking. The CITiZAN team hope that more research will establish the extent of the cliff that has disappeared and further understanding of the vessel.
To date we have worked with partners and volunteers in the National Trust and Eastbourne Heritage Services as well as training the first 15 CITiZAN volunteers in England to work on this site. A plan of the site has now been produced with future focus on more detailed drawings of the diagnostic elements of the ship that survive as well as an attempt to generate a 3D model of the site to provide those who cannot make the journey to the site with the chance to learn more about this fascinating wreck.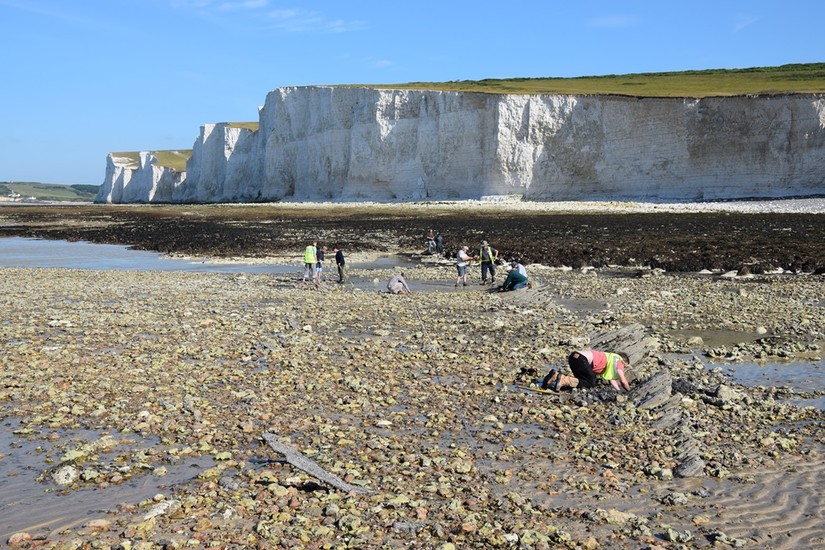 Several interesting documentary resources exist for the Coonatto including the ship's entry in the 1874-75 Lloyds register. This not only gives the dimensions, builder, owner and master but also indicates that it underwent modification or repair in 1874, when it was clad with felt and 'yellow metal'. Traces of these still cling to some of the exposed timbers (image below). The Coonatto is also listed on an Orient Line card for passage to Adelaide for March 1870 along with the tonnage, master and schedule.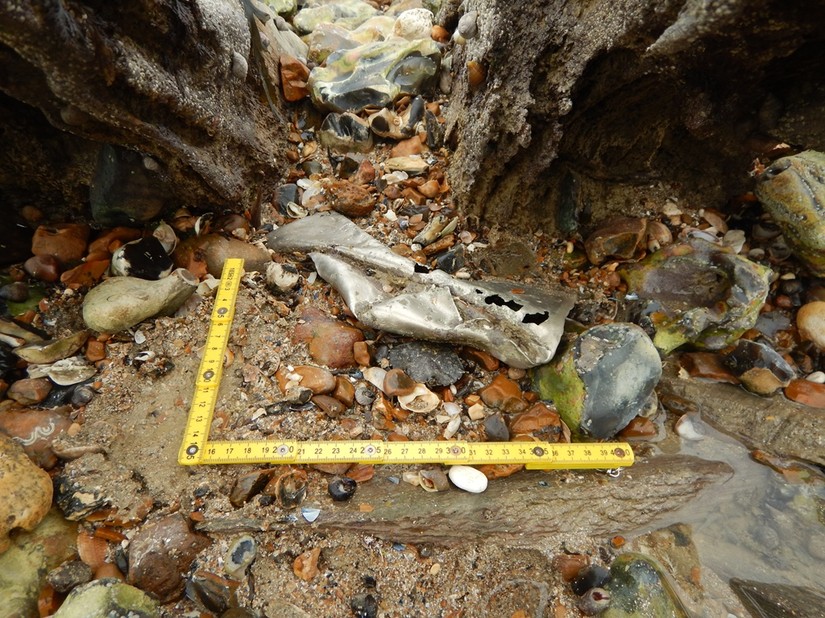 There are also several contemporary depictions of the Coonatto. These include a photograph, taken in 1867, of the ship at Port Adelaide (image credit: trove.nla.gov.au: PRG 1373/2/6); a painting, believed to be of the Coonatto foundering at Crowlink in Seaford Museum and a lithograph of ship's portrait held by the National Maritime Museum.