Gosport, Hampshire
Gosport is most widely known for its military history. Gosport was first fortified on the orders of King Charles II in 1677 where a rampart was constructed as was Fort James on Burrow Island (1768) (Lambert 2015). Fort James had a relatively short history being decommissioned due to its ruined state. Fort James has been subject to intermittent investigation by Clanfield University which has been associated with the identification of human remains on the small cliff and beach of Burrow Island by locals.
Sequentially more and more fortifications and military bases were constructed in Gosport, amongst which was Priddy's Hard. Completed by 1756 and by 1771 the gunpowder stores were relocated from Portsmouth and Priddy's Hard began its history as a Royal Naval Armaments Depot. The site continued to be altered to suit Naval needs until its final decommission in 1988 by RNAD Gosport relocated (Explosion 2013).
Gosport Minesweeper
Since 2015 CITiZAN have been working with the Nautical Archaeology Society to record the remains of a minesweeper in Gosport. The minesweeper has been identified as the remains of MMS113, a wooden vessel used during WWII. This 105ft minesweeper was purpose built for the war in Essex between 1940 and 1941 and served with minesweeper flotillas 102 and 103 based at Sheerness. For showing "great gallantry and endurance" following the Battle of the Scheldt Estuary in 1944, her crew was mentioned in despatches. On the 8th November 1945 she was handed over to the Director of Small Craft Disposal to be sold off. M113 was assigned to Operation Neptune (part of Operation Overlord) on 6th June 1944 and was damaged by a mine on the 14th June requiring 2 months in repairs (Naval Historical Branch).
A 3D model of the vessel can be viewed here.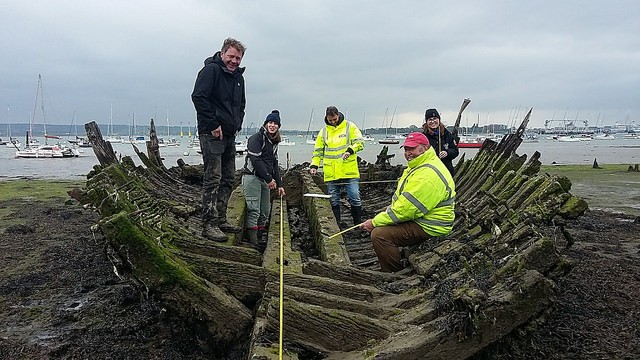 Burrow Island - aka Rat Island
A site visit and condition survey was undertaken on Burrow Island (known locally as Rat Island) by Alex Bellisario and Lauren Tidbury of CITiZAN and the Nautical Archaeology Society (NAS) as part of a joint CITiZAN and NAS community archaeology training weekend. Permission was granted by the Ministry of Defence to go onto the Island and we undertook a photographic survey and information was later added to the CITiZAN database.
Fort James
The earliest document archaeological remains on the island are those of Fort James, constructed between 1678-79 by Bernard De Gomme, it measured 46ft wide (Hampshire HER). Much of the remains of the fort were demolished in the early 1900s but a single area of wall was identified during the survey.
The remains of the wall were added to the Interactive Coastal Map (CITiZAN ID 82102).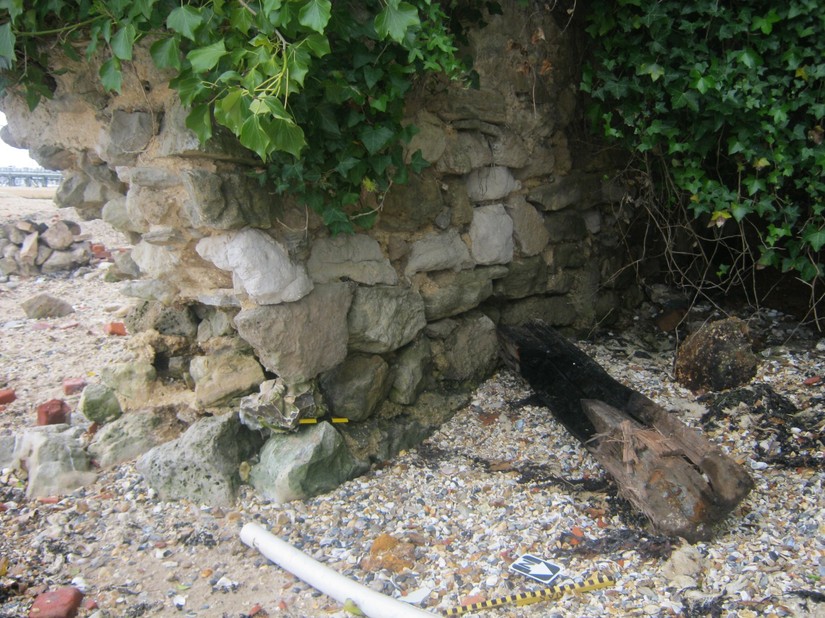 © Remains of Fort James wall on the east side of Rat Island ©CITiZAN
CITiZAN are working to monitor the remains along the Gosport foreshore. If you would like to help and submit a feature update or see more images of the minesweeper remains check out the entry on our interactive map: