Porthcressa Summary Report 2015
In September 2015, a site reconnaissance survey of the cliff section was undertaken by Lauren Tidbury and Alex Bellisario of CITiZAN at Porth Cressa, St Mary's, Isles of Scilly, to inform the planning of a community archaeology engagement event as part of the CITiZAN project.
The cliff at Porth Cressa varies from c1.5-2.5m in height and has long been noted for the Bronze Age and Roman material that is sometimes seen eroding out of the section. On assessment of the cliff a shell midden and Roman cist were observed. The archaeological material was overlying periglacial head deposits (known locally as ram) on which much of the Isles of Scillys' archaeological material is to be found.
Shell midden
The shell midden was a newly discovered feature, with no record of previous identification being witnessed in the Cornwall and Isles of Scilly Historic Environment Record (HER). Measuring up to 2.2m in its longest extent and no more than 0.5m in height the date of the midden is unknown. Bronze Age settlement activity has been recorded on top of the cliff to the north of the shell midden (c50m) and it is possible that the shell midden may be associated with this period but this is just conjectural. The shell midden was photographed (see below Figure 1) and a measured section was drawing by CITiZAN at a 1:20 scale.
See more information about the Shell Midden (CITIZAN ID 81598) on our interactive coastal map.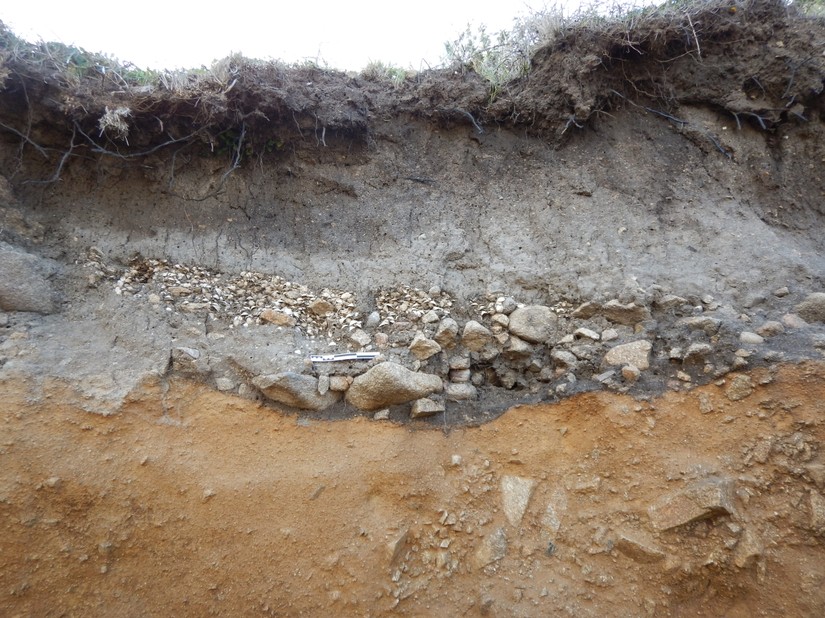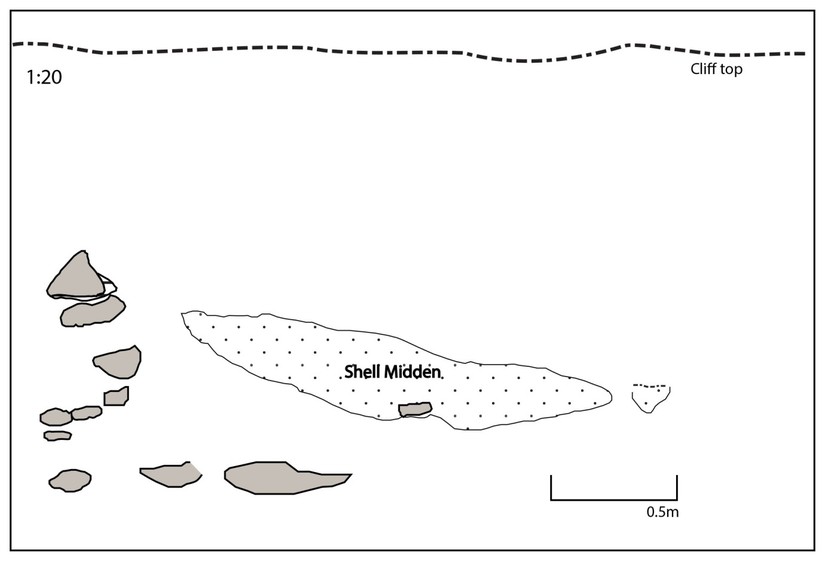 Romano-British Cist
The cist at Porth Cressa Beach was first recorded in 1990 by Cornwall Archaeological Unit where a crouched inhumantion was excavated and subsequently dated to the Roman period (Cornwall and Scilly HER 7581.07 - MCO31127). The feature was observed during an assessment of the cliff and identified 20m to the south of the shell midden. A photographic survey was undertaken (see Figure 2) as was a measured section drawing, which was completed by CITiZAN at a 1:20 scale.
See more information about the Romano-British Cist (CITIZAN ID 81597) on our interactive coastal map.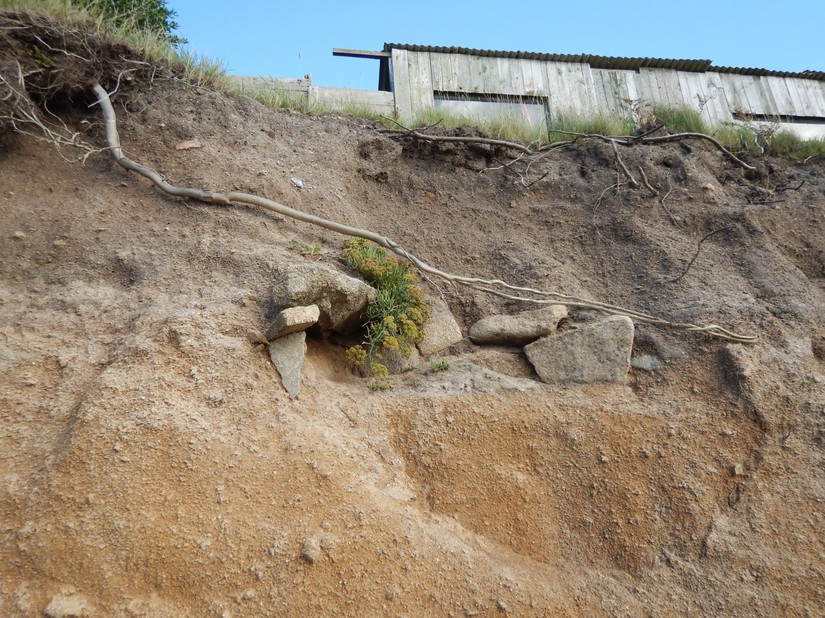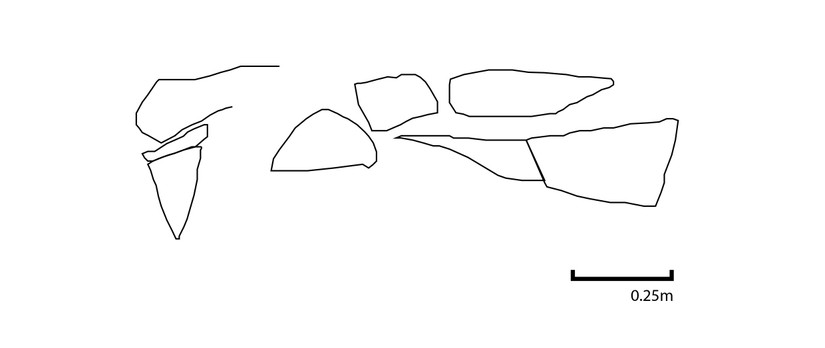 Both sites were added to the CITIZAN interactive database and will be revisited in September 2017 for a monitoring and condition survey.