Work horse of the Mersey
20/05/2020 | Andy Sherman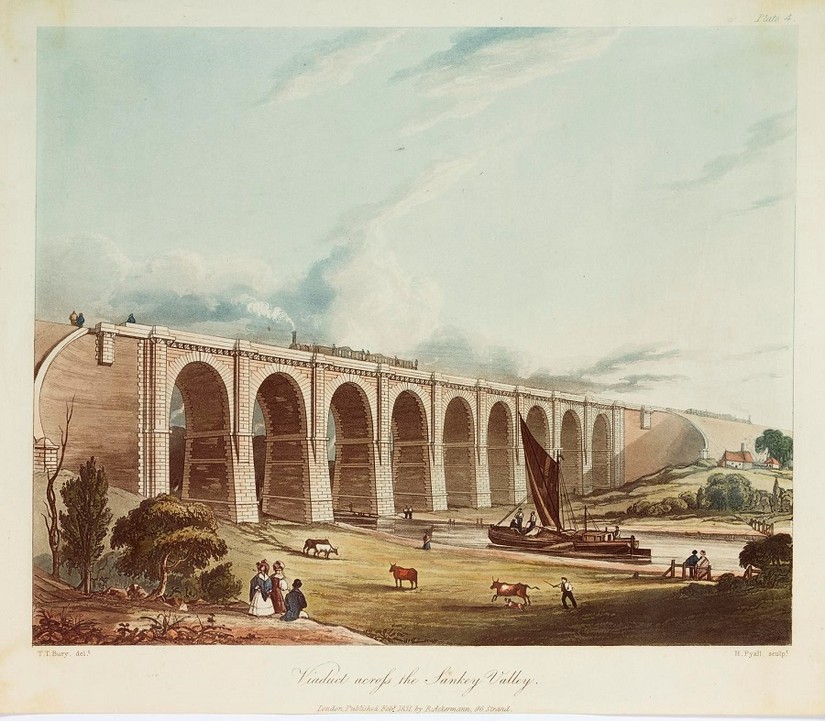 In the 18th and early 19th centuries roads were poor and the railway had yet to connect most of the country, so if you wanted to move large amounts of cargo quickly and easily you needed sail power. On the River Mersey that meant using a Mersey Flat, a barge which had evolved to meet the specific conditions of operating on the river. (Most substantial rivers in the UK had similar vessels, all evolved for the specific conditions they operated in. Read this blog to learn about the experiences of one our volunteers recording Humber Keels, read this blog to explore the Thames Barges at Maldon.)
Mersey Flats were carvel built sailing barges (boats made with flush hull planking - click here for more boat terminology) with deep holds and a rounded bow and stern. Although they often varied in size, the boats tended to be around 70ft long (21m) long and 14ft (4m) wide, so that they could fit through the locks on Lancashires's canal network. The most important feature of the Mersey Flat was it's flat bottom. The tidal range of the Mersey is the second highest in the United Kingdom and it's difficult for deep draft boats to move around the river at low tide. So a flat bottomed boat was crucial for keeping the river working. The Flats usually worked up and down the River Mersey but in good weather they ventured as far north as Whitehaven in Cumbria and around the North Wales coast.
By 1852, 400 Mersey Flats were working on the River Weaver alone, a hundred years later there were only 50 Flats working on the whole of the Mersey. Today there are only two timber built Mersey Flats afloat, the Oakdale and the Mossdale.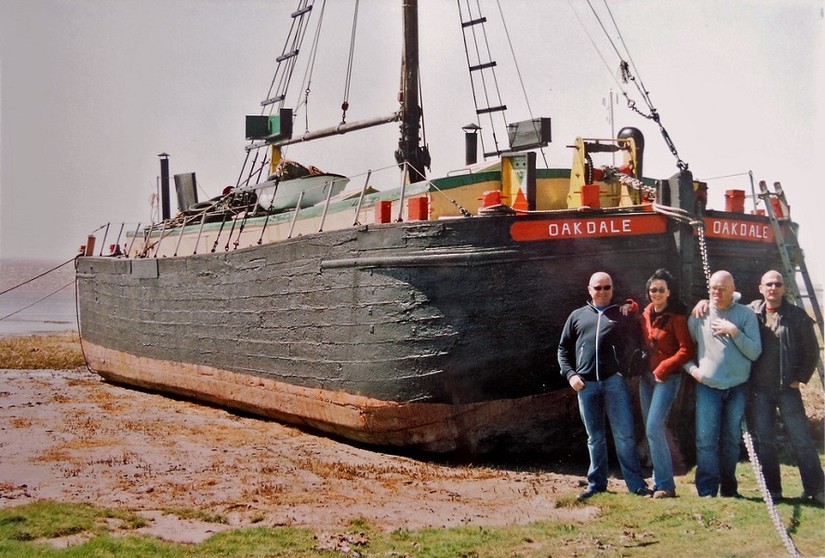 © Photo creator: 70023venus2009 shared under creative commons license CC BY-ND 2.0
There are several groups of Flats hulked around the Mersey, it's tributaries and the canals that flow into the river. The largest of these hulk assemblages can be found at the western end of the Sutton stop lock on the Weaver Navigation.
This graveyard of boats contains the remains of the Daresbury, the only known pre-1840 example of a Flat and a Scheduled Ancient Monument. Records show the Darebury was constructed in 1772 and was owned by the Weaver Navigation Trust and used to ship coal up the canal. She was still afloat at Northwich in 1956 but was deliberated sunk in the Sutton lock in 1985.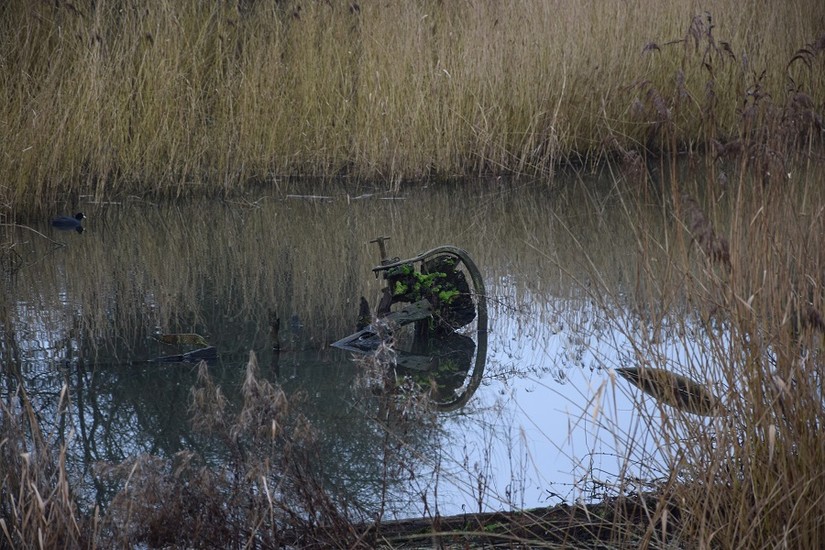 © Citizan
A fleet of Mersey Flats was also hulked at Spike Island in the 1960's in an effort to prevent riverside erosion around the remains of the chemical works. Originally the plan worked and the river bank grew over the top of the hulks, now though the river is claiming back the land and the remains of the boats are eroding out.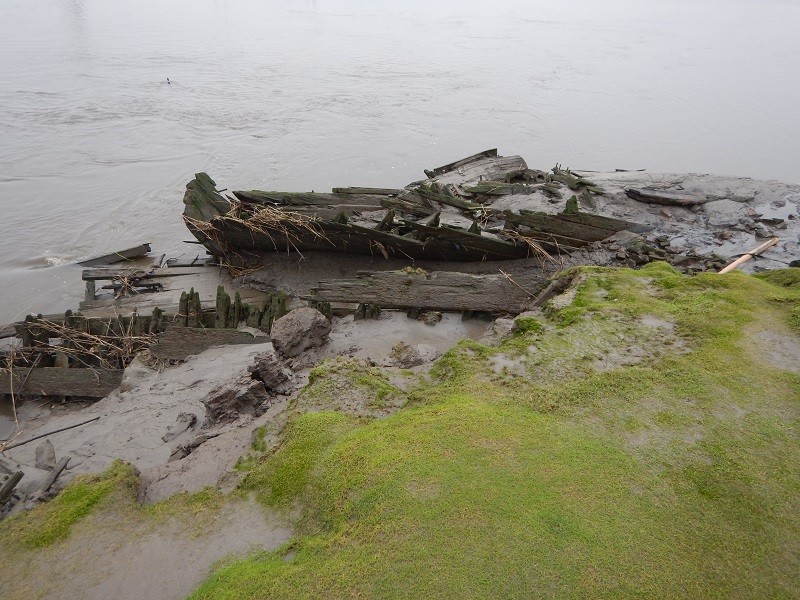 © Citizan
One of the most recently edited features by our volunteers is the remains of a mystery object partially buried on the foreshore, which our volunteer identified as the remains of a Mersey Flat by looking at historic Google satelite images. Check the record out here.