Photo - Hulk of WW2 landing craft, possibly LCA or LCVP.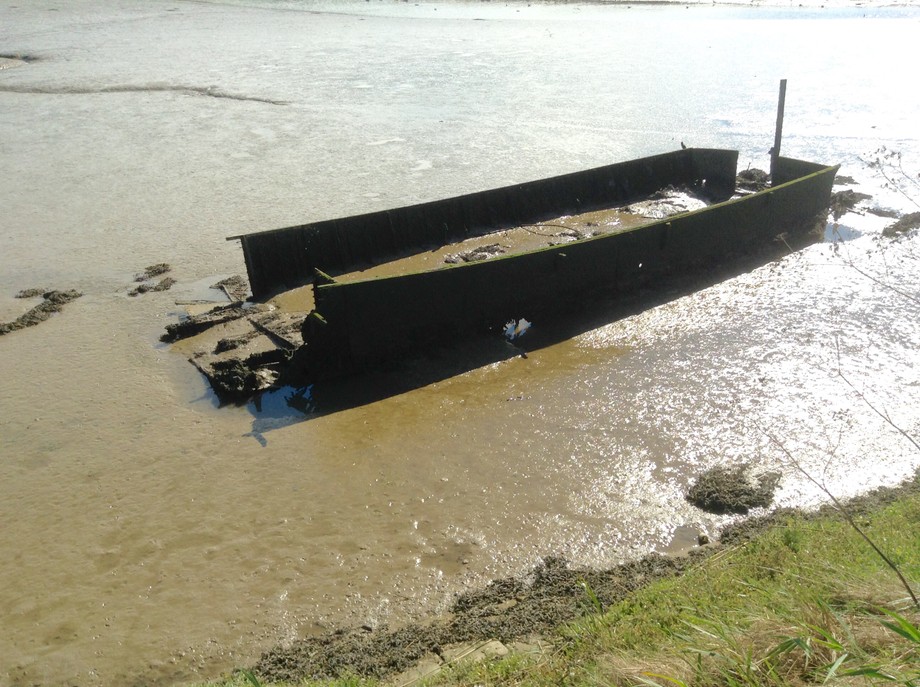 A photo of The whole feature in one image.
By Geelan
24/09/2016 - The vessel is sitting on the riverbed and the cargo/personnel section is partially filled with mud. The bow section has already disintegrated and the debris in the top right of the photo may be associated with the vessel, perhaps part of the ramp. The hull has been holed in at least two places and the stern appears to have completely collapsed.