Turn The Tide: CITiZAN 4th Annual Conference
22/02/2020 | 9:30 a.m.
Gustave Tuck Lecture Theatre - UCL
Turn the Tide: the 4th annual CITiZAN conference
Saturday 22nd February 2020,
9:30 - 17:00
Gustave Tuck lecture theatre, University College London (UCL)
To celebrate intertidal and coastal archaeology as a growing discipline, the theme of this year's conference is entitled Intrigue and Opportunity. The changing climate is revealing and destroying fragile coastal heritage at an accelerating rate and this drives the projects tackling this challenge head on. It's easy to view the damage caused to this island's heritage by these natural processes through a negative or protective lens, but are efforts better expended accepting the anticipated loss and using the opportunities provided to record and research this intriguing archaeological resource in new and innovative ways?
Join us on the 22nd of February to hear from key figures working to record this fragile heritage, as well as the exciting research opportunities coastal and intertidal archaeology offers. Thanks to support from the National Lottery Heritage Fund, tickets are FREE and include lunch and an evening reception to be held in the South Cloisters, UCL.
Lunch (plant based) is provided and the conference will be followed by a wine reception
Reserve your place now via the eventbrite by following the link below. We look forward to seeing you there!
We will also be broadcasting the conference live through Facebook Live. To watch the live stream go to the CITiZAN facebook page at 9.30am on the 22nd February.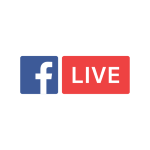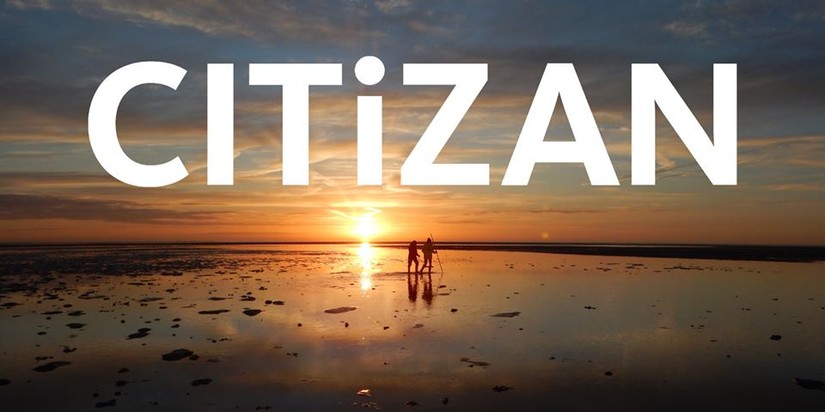 PROGRAMME:
10:00 - 10:30 Registration
10:30 - 10:40 Welcoming address (Gus Milne)
10:40 - 11:00 Historic England (Alex Bellisario)
11:00 - 11:20 CHERISH Wales (Louise Barker & Toby Driver)
11:20 - 11:40 SCAPE (Tom Dawson)
11:40 - 12:10 (break)
12:10 - 12:30 CITiZAN: Mersea Island Discovery Programme (Oliver Hutchinson)
12:30 - 12:50 CITiZAN: East Kent Coast Discovery Programme (Lara Band)
12:50 - 13:10 CITiZAN: Devon Rivers Discovery Programme (Grant Bettinson, Therese Kearns & Stephen Peart)
13:10 - 14:10 (lunch)
14:10 - 14:30 CITiZAN: Solent Harbours (Caroline Barrie-Smith & Therese Kearns)
14:30 - 15:10 CITiZAN: Humberside and Liverpool Bay Discovery Programmes (Andy Sherman, Sam Griffiths & Chris Kolonko)
15:10 - 15:30 Thames Discovery Programme (Angela Broomfield & Josh Frost)
15:30 - 16:00 (break)
16:00 - 16:20 CHERISH Ireland (Edward Pollard & Sandra Henry)
16:20 - 16:40 Nautical Archaeology Society (Peta Knott)
16:40 - 17:00 National Trust (Natalie Cohen)
17:00 - 17:20 Council for British Archaeology (Claire Corkill)
17:20 - 17:30 The wrap (Caroline Barrie-Smith)
18:00 - 20:00 (reception with refreshments & live music)
ABSTRACTS:
Historic England (Alex Bellisario)
CHERISH Wales (Louise Barker & Toby Driver)
'So remote, so barren and inhospitable..' Archaeology, Gannets and Climate Change on RSPB Grassholm Island: recent work by the CHERISH Project team.
This talk aims to transport delegates from the heart of London out to an intriguing, wave battered and isolated island - surrounded by a turbulent sea and thousands of whirling gannets – to explore the complex archaeology on its bare summit.
The opening quote in the title paraphrases antiquarian Robert Drane writing in 1895. Grassholm is a small island barely 400m across but with an even smaller useable saddle of land above steep coastal cliffs measuring 200m across, about the length of 14 double decker buses. The island is owned by the RSPB and is the third largest Atlantic gannet colony in the UK supporting seven percent of the world's population, around 40,000 pairs. This means that the ground surface and archaeology is heavily disturbed. Despite its remoteness archaeologists have been describing 'ancient dwellings' on Grassholm for more than a century and – remarkably - this small rock is home to a cluster of long and round houses, field terraces and walls, burial cairns and other structures.
As the gannet colony has expanded during the 20th century so the fragile perforated turf on the island saddle has been replaced by bare mud and mounded gannet nests formed of guano, earth and marine debris. Climate change impacts, which include penetrating summer droughts coupled with more frequent intense rainfall, are also desiccating and scouring off the remaining thin soil layer across the island, threatening remaining archaeology.
In the face of multiple threats and building on early excavations carried out by Douglas Hague in the 1970s and Royal Commission survey visits in 2012 and 2016, the CHERISH Project team returned to Grassholm over two days in October 2019 to carry out a small excavation and photogrammetry to better understand these unusual settlements. CHERISH is a six-year Ireland-Wales project studying climate change and coastal heritage. The paper will describe some of the challenges, rewards and opportunities involved in working in such an inaccessible but stunning location, and the future of the island's archaeology.
SCAPE (Tom Dawson)
Shifting sand – climate change and the machair of the Outer Hebrides.
The beautiful west coast of the Outer Hebrides starkly contrasts with the inland peat bogs. Mile after mile of white shell sand forms a fertile boundary between land and sea, known as machair. The machair has been farmed for centuries, and evidence of previous habitation lies buried beneath the windblown sand. The remarkably well-preserved stone building and bone artefacts are now threatened by erosion; the wind that blows the sand also pushes the sea. In this presentation, we will see how crofting farmers today regard changes in climate and view some of the archaeological treasures discovered at the coast's edge.
Mersea Island Discovery Programme (Oliver Hutchinson)
The sprawling mudflats that surround Mersea Island, Essex, are eroding at an accelerating rate. In living memory the height of the saltmarsh on the southern shore has dropped by up to 1.8m and the last vestiges of these protective muds will soon be lost for good. Taking their place are the fragile remains of a lost landscape that indicate a very different topography to that which we see today. Bronze age trackways, Iron Age Red Hills, Roman settlement sites and Anglo-Saxon fish traps are providing relative sea level indicators that help the team to rebuild former coastlines and environments, understanding how coastal change has impacted this island community over the last 3000 years. From 2020, the project will venture to new shores on the Colne and Blackwater and build new volunteer teams to monitor and record archaeology threatened by rapid coastal change. This paper will set out the aims for the forthcoming season and take a peek at some of the exciting archaeology the team will be recording in 2020.
CITiZAN South East, Oral Histories Project
Searching Mersea: oral history projects as a valuable tool of community engagement & coastal archaeology.
In the face of accelerated coastal erosion, intertidal archaeology can often be destroyed as quickly as it is revealed. Sometimes the only surviving record of such remains can be found in the memories of people that saw them first hand before they disappeared. Searching Mersea was a project which was designed not only to glean a greater knowledge of such lost features but also to understand the broader picture of Mersea's coastal change through the memories & stories of local people. Ranging from oystermen to dog walkers, these are people who have spent their lives interacting regularly with Mersea's foreshore & know it better than anyone else. Accounts were mapped by the project & include finding a Bronze Age trackway, remains from Iron Age burials & concentrations of Roman pottery found gradually over decades.
East Kent Coast Discovery Programme (Lara Band)
Hovering on the edge.
Millions-of-year-dead plant remains, concrete, leylandii, orchids and tyres. A point of escape in the past, a white-heat technology future abandoned, contested politics in every tense. Dog walkers, preppers, migratory birds. CITiZAN. The Coastal and Intertidal Zone Archaeological Network have been collaborating with East Kent Mencap at Pegwell Bay's decommissioned Hoverport, creating a photographic record of the site and a week-long exhibition of the work.
Further collaborations with East Kent Mencap and others are on the cards, documenting the site as it unfolds through the seasons and creating opportunities to explore this intriguing and vulnerable site on the east coast of Kent.
South Devon Rivers Discovery Programme (Grant Bettinson, Therese Kearns & Stephen Peart)
Quenching intrigue - Troll Caverns & Incredible Hulks
One of the most common questions on the foreshore is, what is it? The South Devon Rivers team will be summarising the way we have been using archaeology to tell stories, to satisfy people's intrigue and build local identity.
One of the most common structures on the Devon rivers are lime kilns. These structures built into the banks of estuaries and dotted in small safe havens along the coast look like troll caverns and have always been a source of intrigue to children and adults. Lime kilns despite being very common are not very well recorded or understood and provide an incredible opportunity to further understand Devon's coastal industries.
A Volunteer's experience of CITiZAN (Stephen Peart)
Volunteers come to CITiZAN from a variety of backgrounds and motivations. I am not, nor do I want to be, an archaeologist. As a photographer my motivation initially for volunteering was around a better understanding of the landscapes that I was photographing and access to areas of the river that I, in a private capacity, would not have been granted.
I have volunteered with a number of different organisations but CITiZAN was the first one that insisted on a 2-day training course. This training, I think, is key to the success of the volunteer programme. It requires and reinforces a commitment from both volunteer and organisation, it allows relationships to build within the volunteer cadre and with CITiZAN staff, and it very clearly sets out to volunteers what it is that they are volunteering to do through hands on activities. Since the training programme I have participated in 2 CITiZAN events on the River Dart, the first recording the status of a lime kiln, the second looking at wrecks and hulks on the foreshore. I've also got a far better understanding of the landscape in which they are situated and which the Dart flows through and this has informed my photography. The heart of my relationship with CITiZAN is transactional and this is why it works.
Solent Harbours Discovery Programme (Caroline Barrie-Smith & Therese Kearns)
Faciliting Opportunity - being excited by concrete
In the Solent Harbours whilst wandering along the beach you will often see, reinforced concrete jutting out from the pavement or spread across the foreshore and concrete monoliths half buried by the tide. In these moments of intrigue, you are often walking over the layers of Portsmouth's extensive military history. The chocolate blocks, hulks and mammoth concrete carparks are all part of the larger story of the Solent in preparation for D-Day. Caroline Barrie Smith will be explaining the wider context of these moments of intrigue and snap shots into the Solent Harbours not too distant past, you will never look at a Solent bus stop in the same way again.
Intrigue leads to opportunity and in Solent Harbours Therese Kearns will be talking through her future opportunities for this area. Often CITiZAN survey site are single units, a house, a castle, a kiln, a hulk but one single site in Portsmouth has required a go big or go home approach. We need your help? This is your chance to find out how.
CITiZAN North (Andy Sherman, Sam Griffiths & Chris Kolonko)
From the ideas of intrigue and opportunity comes the chance for exploration and investigation. CITiZAN's Northern discovery zones provide the perfect canvas for exploring little discussed archaeological records and forgotten historical pasts.
Our joint effort will introduce the opportunities the coastal north has given us to investigate dynamic and threatened cultural heritage within, some more remote corners of the UK, in 2020. With the National Trust, the Liverpool Discovery Programme has begun to explore the little known but intriguing archaeology at Formby Point, away from the well-studied prehistoric footprints in the intertidal zone (see Burns 2014). Across to the east, the Humber Discovery Programme has engaged with the archaeology and history of the Inner Humber, the last area to receive its Rapid Coastal Zone Assessment Survey (due 2021), and its geographical and geopolitical differences across time. These areas, along with other projects discussed within this presentation, provide the perfect opportunity to expand and disseminate archaeological knowledge alongside communities, from the deepest prehistory to the modern day.
Thames Discovery Programme (Angela Broomfield & Josh Frost)
CRaFT Work! A Volunteer led project on the Thames Foreshore.
For the last 11 years, Thames Discovery Programme (TDP) has trained volunteers to record and observe the rapidly changing archaeology of the Thames Foreshore. The primary focus of this work has been regular visits to a number of key sites highlighted in the 1990s. In the last year, in partnership with the City of London Archaeological Society (CoLAS), members of the TDP Foreshore Recording and Observation Group have been working to explore a once ubiquitous feature of the Thames foreshore.
In centuries past, there were hundreds of causeways, riverstairs and ferry terminals (CRaFT) along the Thames, where passengers could board a boat. Some were private, others were 'public transport' landing places, like today's bus stops, taxi ranks or tube stations. These CRaFT everyday histories - an integral part of the complex, ever-changing life of the city - are being brought back to life by enthusiastic volunteers.
This paper will examine the more traditional work of the TDP and this exciting, new volunteer-led project.
CHERISH Ireland (Edward Pollard, Sandra Henry, Anthony Corns, Rovbert Shaw and Linda Shine)
Sea changes and intertidal nautical heritage in Counties Dublin and Kerry, Ireland.
The intertidal heritage of Ireland includes intriguing landing places and shipwrecks, many of uncertain date, that have long been exposed to marine processes but threatened more recently by storm surges and rising sea level. The EU-funded CHERISH (Climate, Heritage and Environments of Reefs, Islands and Headlands) project is an opportunity to develop methodologies to record, monitor and manage these sites in dynamic environments and climate change impacts including aerial photography, magnetometer and bathymetric survey. Investigation has included wreck sites and navigation features on Bull Island, Co. Dublin, and Rossbeigh Beach in Co. Kerry. Results are revealing the subbottom extent of features on the intertidal zone, and shifting location of wrecks during storms.
Nautical Archaeology Society (Peta Knott)
Intrigue and Opportunity at Sandwich Flats.
Sandwich Flats is a glorious five mile stretch of sandy beach that provides a constantly changing display of cultural heritage to intrigue the numerous dog walkers, horse riders, fishermen and occasionally archaeologists that use this beach. Although there are many local stories and theories surrounding the 12 wrecks, very little is known about their history. Over the last eighteen months, a group of volunteer archaeologists have been trying to uncover the secrets of these wrecks and have been using the opportunity to practice their skills in the process. Learn more about the work being done and see how you can get involved in the future.
National Trust (Natalie Cohen)
Life on the edge: graffiti and inscriptions from National Trust coastal sites in Kent and East Sussex.
Survey and recording by archaeological contractors and consultants, and local groups, of graffiti and inscriptions dating from the medieval to the modern period has been a focus of research interest for the National Trust over the last eight years. Not only has this work enabled us to better understand the use of structures over time, and the people living, working and visiting them, it has also opened up opportunities for engagement and storytelling at our places, and presented challenges for conservation and curation of spaces. This short paper will discuss case studies from three National Trust properties at Winchelsea, Smallhythe and the White Cliffs of Dover.
Council for British Archaeology (Claire Corkill)
Citizen science and the changing 'front line' in the battle against climate change.
Climate change and the resulting extreme weather is creating ever increasing challenges for archaeology across the UK. From the consequences of coastal erosion; the damage to historic buildings from storm and flood damage; and the effect of changing conditions on buried archaeology, there is increasing demand on the sector to find ways to mitigate loss in the archaeological record. In contrast, climate change has also presented opportunities, revealing previously unrecorded archaeology such as the crop marks exposed during the hot dry summer of 2018.
In the face of such adversity, there is an opportunity to respond to the increasing pressure to monitor and record these sites through public engagement. The work of the Council for British Archaeology's Defence of Britain and Home Front Legacy projects have shown the potential that citizen science projects have to undertake substantial pieces of research, and that public participation has the ability to significantly increase capacity to record the effect of climate change on archaeological sites across the UK. In return, these opportunities offer participants a way to experience the impacts of environmental change in a real and visceral way, to engage with the issues associated with climate change building greater awareness and creating a sense of responsibility and empowerment.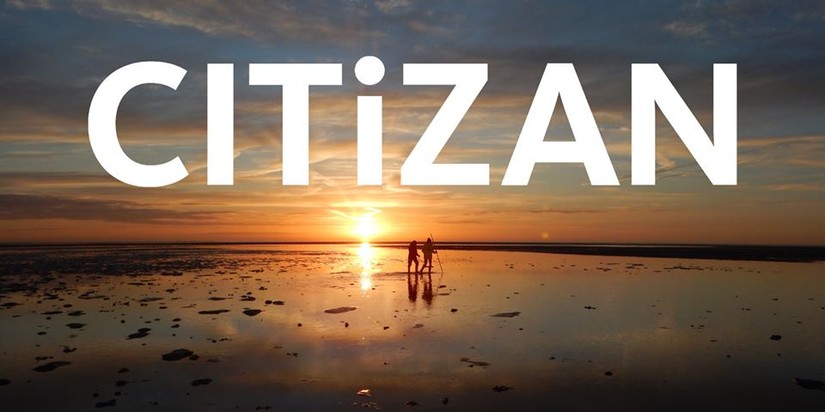 © CITiZAN
medialibrary/2020/02/83821061_193862641733179_110648248963416851_n_banner.mp4 (CITiZAN)