Conference: EAA 2018
05/09/2018 | 8 a.m.
Universitat de Barcelona, Montalegre 5-6, 08001 Barcelona
CITiZAN are co-chairing a session at EAA 2018 with our coastal monitoring colleagues SCHARP and CHERISH, discussing climate change and heritage besides or below water. Join us by the sea this September for an international discussion of challenges and novel approaches to this global topic.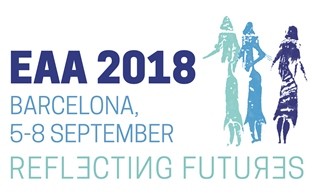 Read more about the 24th Annual Meeting of the European Association of Archaeologists, and explore the other fabulous sessions in the Scientific Programme here:
https://www.e-a-a.org/EAA2018/Programme.aspx?Program_ContentCollectionOrganizerCommon=3#Program_ContentCollectionOrganizerCommon
You must be a member of EAA and register to attend the event. However, we will share results of our discussions online!