Folkestone in WW1: Research and recording workshop
08/07/2017 | 10 a.m. | Location: South East
Folkestone, Kent
An intense conflict was fought at sea off the south east of England throughout the First World War. Merchant ships travelling along the Channel to and from the North Sea were targeted by U-boats, as were the minesweepers and patrol boats that sough to protect them. At the same time, people and supplies had to be kept flowing to and fro across the English Channel to support the war on the Western Front. Each side also carried out maritime raids to try to overcome the stalement on land. But the wrecks of ships and U-boats - and the stories of the seafarers who served on this hazardous coast - have largely been forgotten amongst the huge loss of life in the campaigns on land. As a result, many traces of First World War activity on the coast and seabed are still waiting to be rediscovered.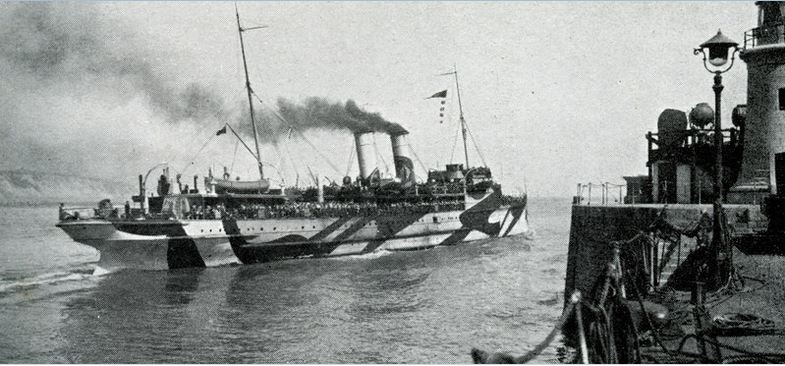 Join us for another exciting joint workshop by Fjordr with Shepway HEART Forum, Home Front Legacy and CITiZAN. This workshop will introduce participants to finding out about and recording First World War sites at the coast and offshore using apps and online resources. The workshop will focus on the First World War at sea off Kent but it is intended for anyone with an interest in the conflict that took place off the south east coast of England.
As always, tickets for this workshop are free but spaces are limited so booking is essential: https://www.eventbrite.co.uk/e/folkestone-in-ww1-workshop-on-recording-coastal-and-marine-heritage-tickets-35688227449
Programme
1000 Welcome and housekeeping
Introduction to WWI coastal and marine heritage
Introduction to HFL
Introduction to CITiZAN
1115 Coffee/Tea
1130Recordign and researching
Using the HFL App
Using the CITiZAN App
Sources of information for coastal and marine sites
1245 Lunch (not provided; please bring packed lunch or use local facilities)
1330 Walkabout and practical session
1500 Coffee/Tea
1515 Tidying up records and archive material
Recap
Final questions
1600 Close
(Picture: Dazzle-painted railway company steamship departing Folkestone, from Edwin Pratt (1921) British Railways and The Great War, courtesy Wayne Cocroft).
Location
The workshop is being held at Wards Hotel in Folkestone:
Wards Hotel
39 Earls Avenue
Folkestone
CT20 2HB
About us
This workshop is being run by Fjordr in partnership with Shepway HEART Forum, Home Front Legacy and CITiZAN in support of Historic England's activities to commemorate the centenary of the First World War.
We are helping people to explore the coastal and marine heritage of the First World War and to record the discoveries they make.