Training: Agriculture and trade on the Stour estuary
12/08/2016 | 6 p.m.
Shotley peninsula, Suffolk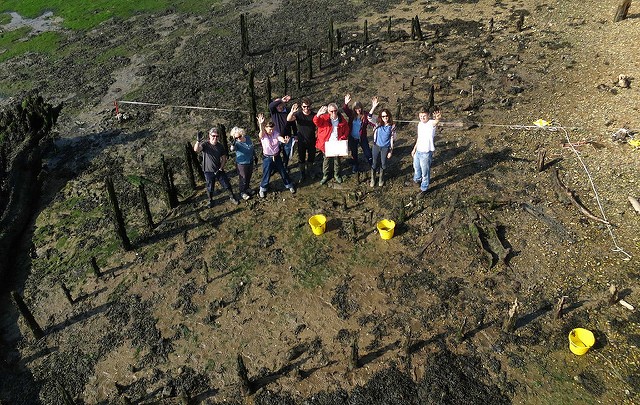 Agriculture and trade on the Stour Estuary:
A free weekend of archaeological training and recording
The Shotley Peninsula has a rich agricultural heritage with many archaeological remains pointing to a past full of water born trade in a variety of crops. From the late 18th century onwards there were many farms working the fertile soils and documentary evidence tells us that these farms were owned and rented by one family that moved to the area from Essex. As the strength of the farms grew and output increased many of the crops were sold around the county and as far as London by using a small fleet of Thames Sailing Barges. It is this maritime link with the city that we'll be exploring be recording one of the largest quay structures on the peninsula measuring some 82m in length and dating from at least 1770, perhaps earlier.
Following on from work started in 2015, you could join us to be part of the team drawing, photographing, planning and digitally mapping the remains of this huge quay over the course of the weekend beofre the tides and slatmarsh erode it into history.
UCS Waterfront Lecture Centre, Ipswich, Friday 12th August 18:00 - 21:00
Our classroom session will provide an overview of the CITiZAN project, a review of work undertaken in 2015 and a look at what we know about the site we'll be recording. We'll also have a practice at some of the key methods and techniques the CITiZAN project uses when working in the intertidal zone.
Shotley Gate, 13th August 07:00 - 12:00 (low tide 07:30)
The first day on site will involve a quick overview of the structure before beggining work to record it. We'll be using offset planning to set up a baseline and begin drawing. We'll also begin the process of gathering photographs to 3D model the structure back at the office.
Shotley Gate, 14th August 07:00 - 12:00 (low tide 08:00)
We'll be continuing our recording work on the second day when our aim will be to complete our plans of the most fragile end of the structure. When we're beaten back by the tide we'll be taking the team for lunch at a nearby Pin Mill. For the eager ones amonst us we will look at using the CITiZAN app to record and update some features close to Pin Mill as the waters recede (this is not compulsory!)
If you'd like to come along and join us then contact Oliver Hutchinson via email at ohutchinson@mola.org.uk
All attendees will receive a CPD certificate and a CITiZAN edition Archaeology Skills Passport and as with all CITiZAN training sessions, there is no cost for attending.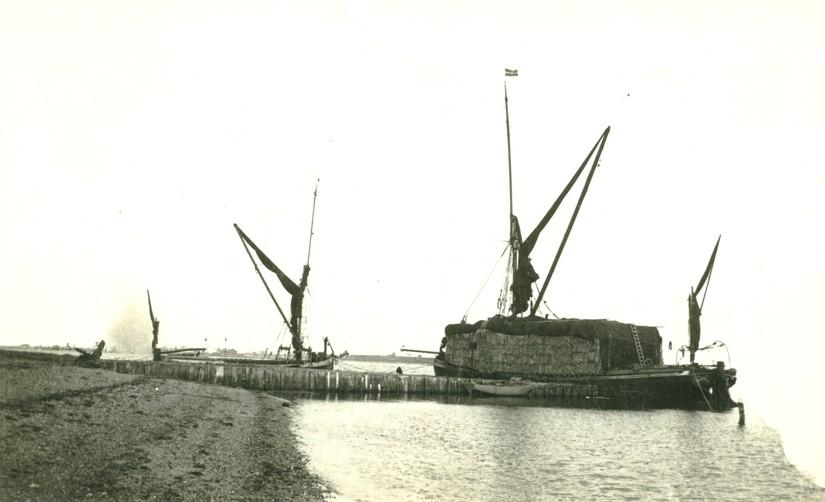 © Ipswich Maritime Trust archive