Introducing Coasts in Mind, a new MOLA project exploring community-centered approaches to coastal change
17/07/2023 | Rebecca Tyson
Coasts in Mind is a people-powered project, growing out of the success of CITiZAN (the Coastal and Intertidal Zone Archaeological Network). Funded by the National Lottery Heritage Fund, Coasts in Mind empowers members of the public to act on climate change. Harnessing their knowledge, we will work with local people to co-create a 'Community Archive' of coastal change over the last 100 years.
The Community Archive will collect personal observations and memories of changes to coastal communities and their cultural and natural heritage. It will also include documents, photographs, and oral histories. The Community Archive complements existing records like Historic Environment Records and historic maps. Creating a community-generated resource puts local knowledge at the forefront of climate discussions. It also provides a framework for coastal communities to respond to the impacts of climate change and engage with policymakers.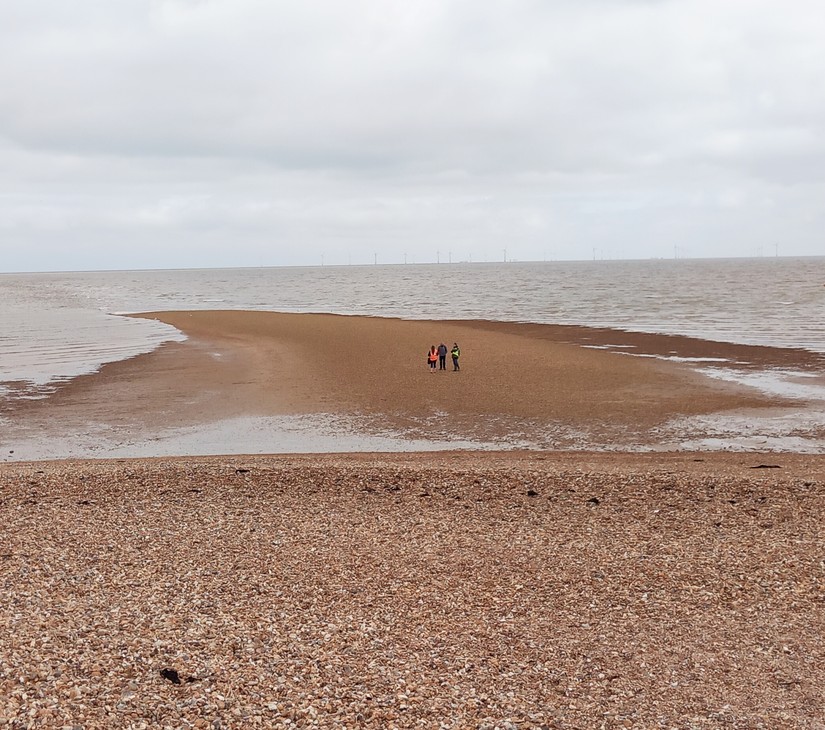 In the first year of Coasts in Mind we are testing this approach in pilot locations around the English coast. Our first location was the coast between Whitstable and Herne Bay in north Kent. Here we worked with a range of local community groups. These included Timescapes Kent, a local history and archaeology organisation; East Kent Mencap, a local charity for adults with learning disabilities; and Lyndhurst Care Home, which specialises in Dementia care. We worked with local artist Elspeth Penfold to develop specially designed events for East Kent Mencap and Lyndhurst Care Home. Together we explored creative approaches to address issues of accessibility and inclusivity, and to give seldom-heard voices the opportunity to contribute to their Community Archive.
We began our activities by joining Timescapes Kent on a Memory Walk in Tankerton Bay. This location brought up lots of memories of coastal change for the participants. These ranged from changes in local coastal industry to the best places to collect cockles over the last century.
The Memory Walk was followed by a Memory Workshop at Whitstable Castle. Here some themes from the morning's walk were explored in more detail. We also discussed the participants' experiences of the coastal places, issues, and values important to them. This is a key part of the Coasts in Mind methodology: communities tell us what is important to them.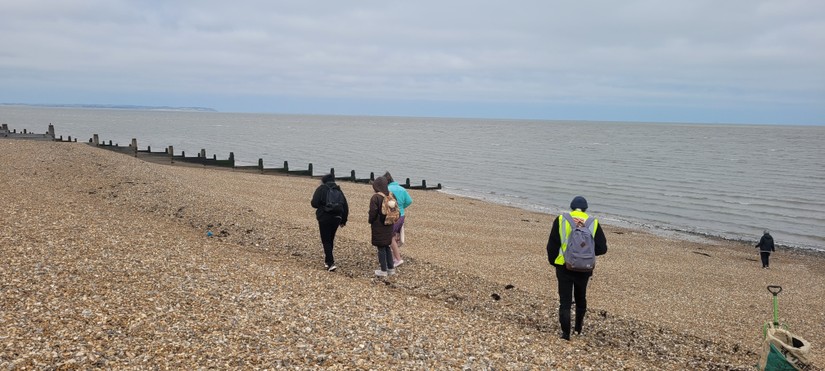 We then joined East Kent Mencap in Herne Bay for our first Creative Session run by artist Elspeth Penfold. The Creative Sessions were designed to fully include the East Kent Mencap members in the co-creation of the Community Archive, to hear their stories and to find out what the coast meant to them. Participants were encouraged to explore their thoughts and feelings about the coast through Andean knotted ropes called quipus. Quipus were used by the Quechua people of South America to record stories, memories, and information of value to their communities. We brought in indigenous practices to explore ways of looking at the world that are different from those typical in Western society.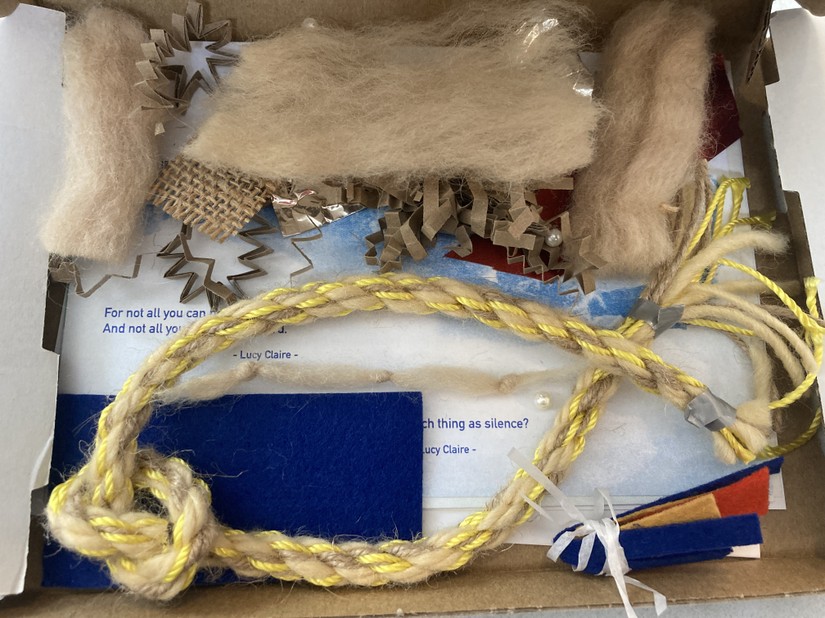 The next day we took a group from East Kent Mencap to Elspeth's studio in Tankerton Bay. There we collected items such as shells, bits of plastic, sand, and stones from the beach to create a sensory box. We later took this box to another group within the community, who are unable to visit the foreshore personally. As well as collecting items for the sensory box, Elspeth ran a second Creative Session where participants could create a 'weave' using items they had collected, and materials provided by Elspeth. This helped the participants to think about how stories are woven together and include many threads that connect different elements.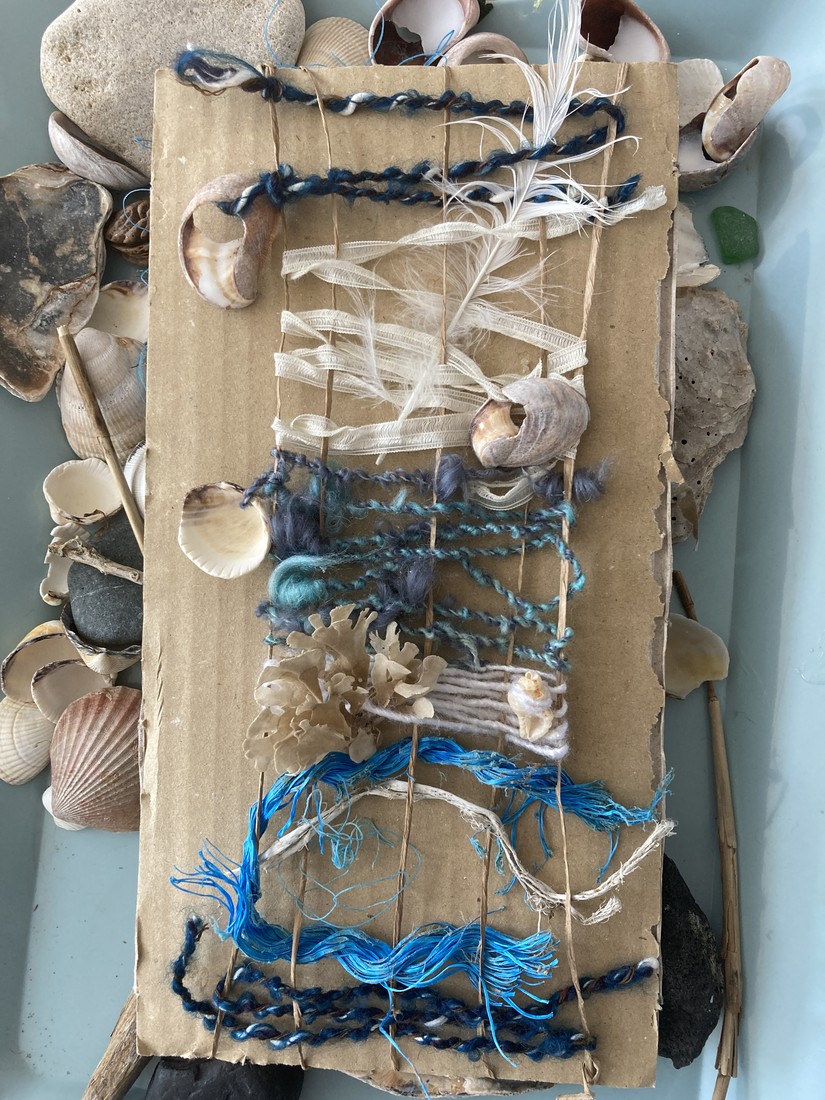 The sensory box created by the East Kent Mencap participants allowed us to take the coast to Lyndhurst Care Home. The box stimulated memories and discussions with the residents, as well as establishing a connection between two groups within this community, fully valuing and including them both in the project.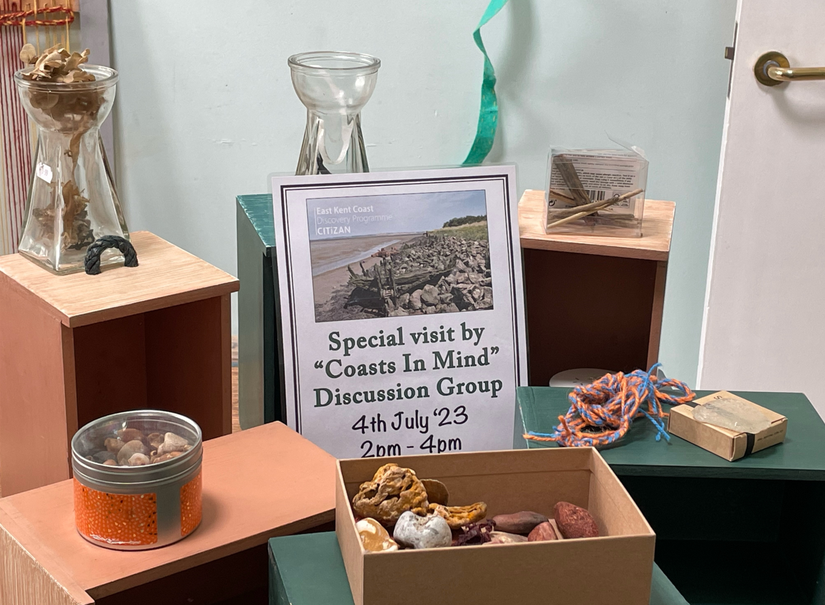 The activities we have piloted in Kent demonstrate the kind of meaningful engagement that is possible if a community-centered approach is adopted. The local coastal information generated by the engagement work we have delivered in Kent will inform our plan to scale-up the Coasts in Mind project, subject to successful further funding. It also ensures that the project not only looks back on 100 years of coastal change but also looks forward, by empowering communities to value their local coastal knowledge. Through the Community Archive, local coastal knowledge can both inform policy and build resilience to combat the effects of future coastal change.
Rebecca Tyson, Project Manager (Coasts in Mind)
I would like to thank the National Lottery Heritage Fund for funding the Development Phase of the Coasts in Mind Project. I would also like to thank the community groups mentioned above for their welcome, and their generosity with their time and knowledge.