Stakeholders! Archaeological volunteering at Sandwich Bay
02/06/2022 | Alex Wilson
As an adventurous person I love finding new and exciting opportunities to get involved with voluntary work and exploring new things. So when Lara asked me to join her and the team of volunteers from CITiZAN and the Kent wildlife trust. I didn't hesitate to say yes! Because who doesn't love a day at the beach.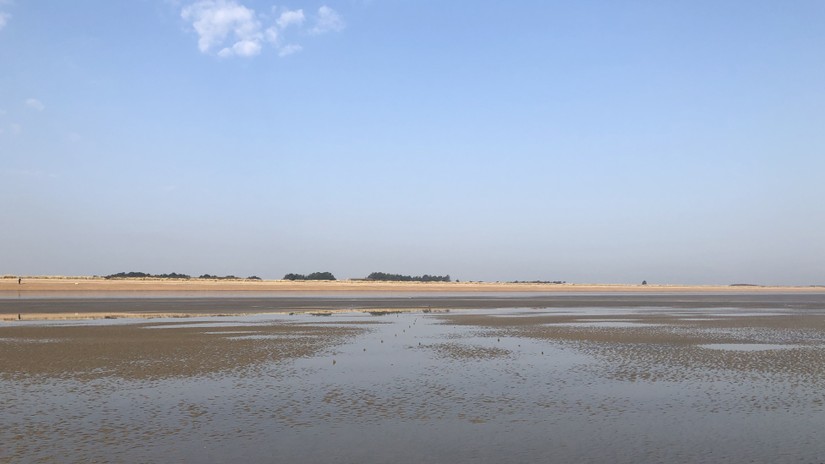 We arrived at Cliffsend at 7am. Which was followed by a safety briefing about mostly avoiding falling over objects or falling down holes. Which I found quite amusing to think of being thrown a rope in to save me from drowning in thick wet sinking sand*. We walked about 500m from the shore, I was given the precious job of holding the survey device to record points along, where remnants of the anti-landing poles from the Second World War and fish traps possibly from the 18th to 20th century should have been** but they weren't there – either covered with sand or maybe gone completely. I felt great responsibility and fear of damaging this expensive piece of equipment. Worth thousands of pounds! More money than I have to pay back! Luckily all was okay and nothing got damaged.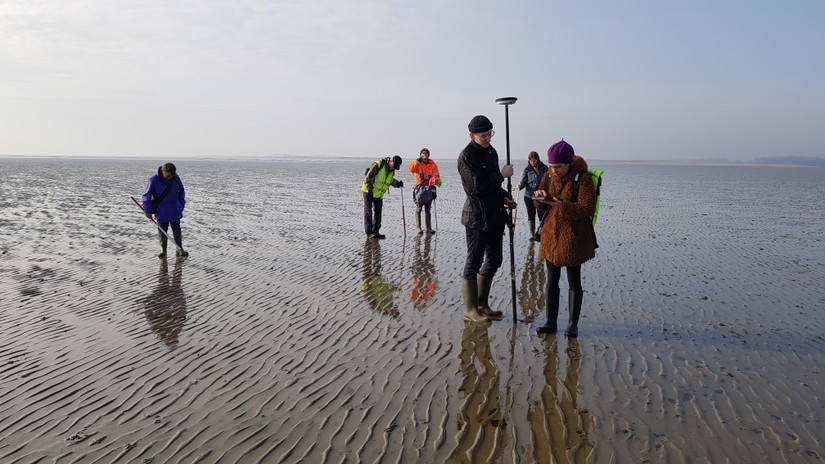 © Alex Wilson
I would have loved to have found something significant or ground breaking, but I guess that's hard even for the very top archaeologists. With the early morning work complete, it was time to explore this area: Sandwich is full of charm and historical buildings from the medieval period which made it a lovely place to wonder about. We went to this traditional pub the Kings Arms for dinner, which had the best roast dinner I've had in ages after being away in Lapland cheffing for three months, this was my biggest craving! Proper English pub grub. Just what I needed. Made up for the not so successful day hunting fish traps.
On day two it was more exciting as we went to the foreshore following previous mapped points of the anti-landing poles and discovered new fish trap stakes. I enjoyed taking timber samples that would later be examined by MOLA, for this part of the project funded by Historic England. Some of the stakes were tough to saw, but with a good amount of hard work and determination we eventually cut through them, ready to be bagged and labelled.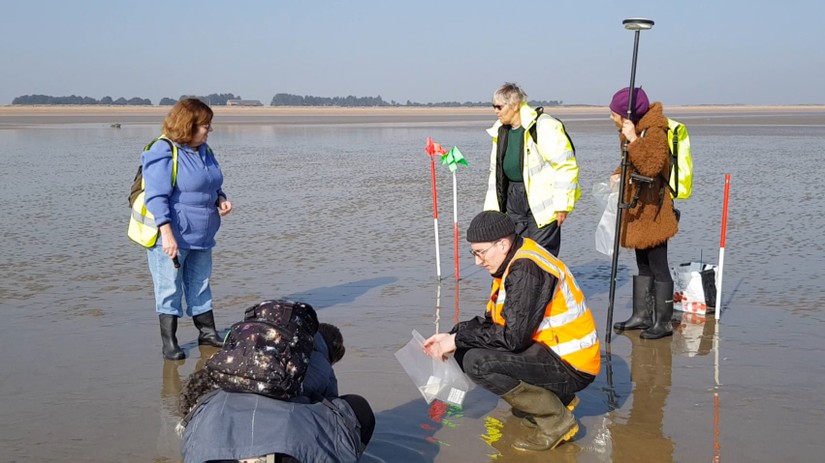 © Alex Wilson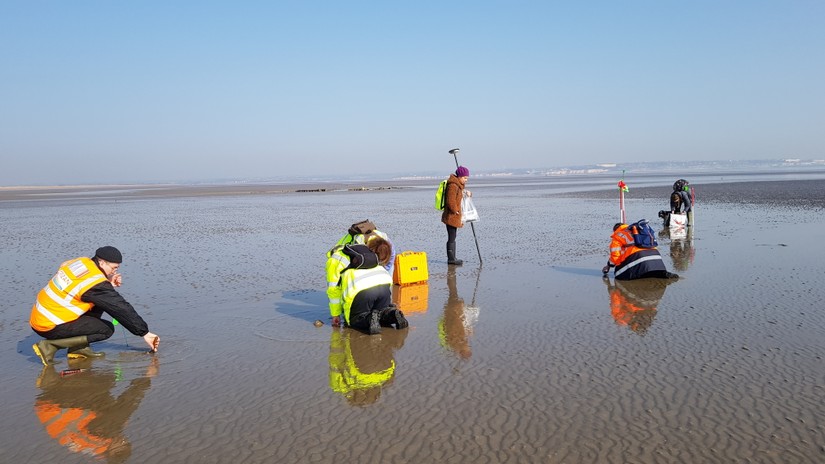 © Alex Wilson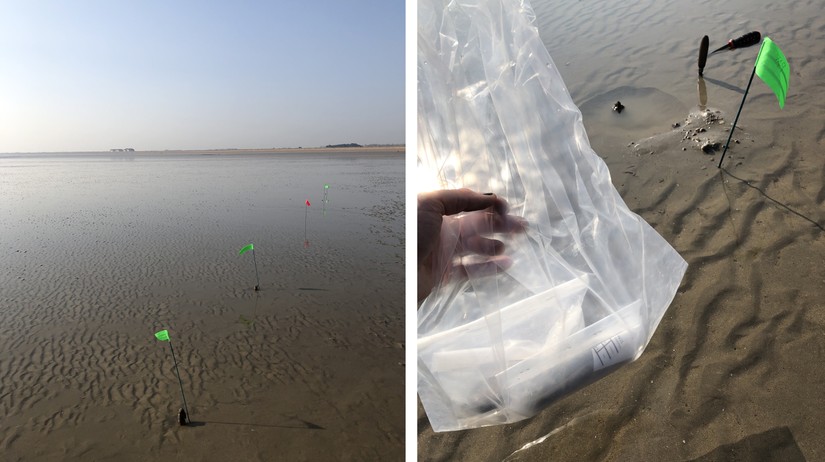 © Alex Wilson
It really did feel like I was back at school on a science field trip. I had a wonderful few days helping with CITiZAN, a National Heritage Lottery Fund project, helping with archaeological sampling and recording new data. I also had good fun using new gadgets and technology I'd never seen or used before. Seeing what an archaeologist does in their line of work was a rare treat and I would definitely come along to help out if the opportunity came along again in the future. Thank you for letting me join your amazing group of workers, students and volunteers!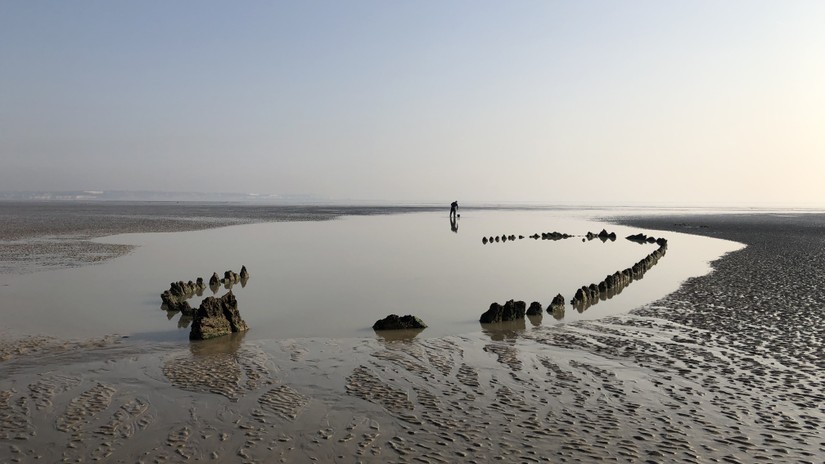 © Alex Wilson
*A comprehensive risk assessment for the site was carried out prior to work and we can assure you there was no possibility of anyone drowning in sinking sand!
**These were mapped by Historic England in their publication Ramsgate Heritage Action Zone: An Assessment of Aerial Photographs and Lidar by Fiona Small and Martyn Barber (2020)