Sanctuary wood
25/09/2020 | Andy Sherman
The wild and windswept beaches of the Sefton shore have long been written about. In 1828 when writing to the Duchy of Lancaster, Edward Eyes wrote 'the land bounding the shore in this district is composed of ridges of sand in it's wildest form, and being greatly exposed to the actions of winds and tides suffers considerably.'
The archaeological eye on this coastline is all to easily drawn to the enigmatic prehistoric footprints at Formby or the tragedy of the Blitz rubble at Sefton. But today we're going to take a brief glimpse at a shyer, often over looked made landscape. One that most visitors to Formby might not realise isn't natural.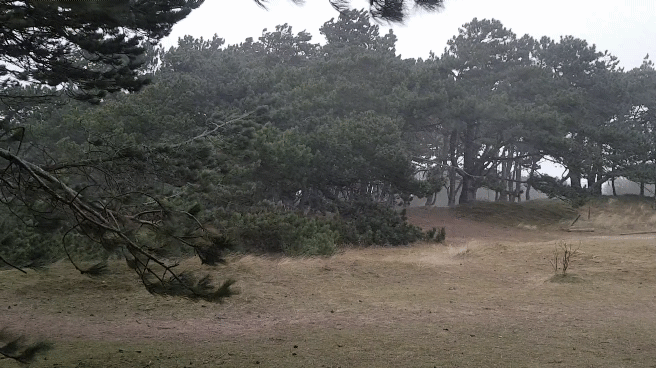 Planted as natural barriers, the pine trees at Formby protect the houses and fields behind them from the swirling, all encompassing wind blown sand of the coast. The first plantation, known as Firwood, was established by Reverend Richard Formby in 1795 around Albert Road. Almost a hundred years later in 1887 Charles Weld-Blundell started planting his Jubilee Wood, he would continue planting into the 1930s expanding the pinewood as far north as Ainsdale. The plantation came at a severe cost to Weld-Blundell and in 1911 he complained to a goverment committee that the planting had come 'at very great expense and heavy loss'.
During the deprivations of the Second World War large parts of the wood were felled to help make up the short fall in timber being imported from over sees. Then in the quiter times of 1967 the woods and accompanying coast around Victoria Road were sold to the Natural Trust for £20,000.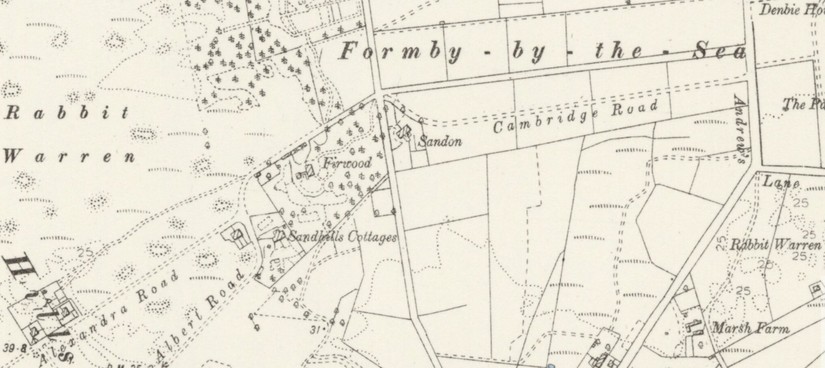 Dotted amongst the Corsican Pines of the wood are Austrian, Scots, mountain and maritime pines. With the managed pinewood interspersed by areas of decidous trees and scrub, seeded by Mother Nature and planted by people. But it is the pinewood which provides shelter and food to the beguiling red squirrel.
To read a little about the coastal archaeology you can find at Formby check out this blog.
To see the latest 3D model of some of the Second World War archaeology at Formby see this model and to read about how it worked read this blog.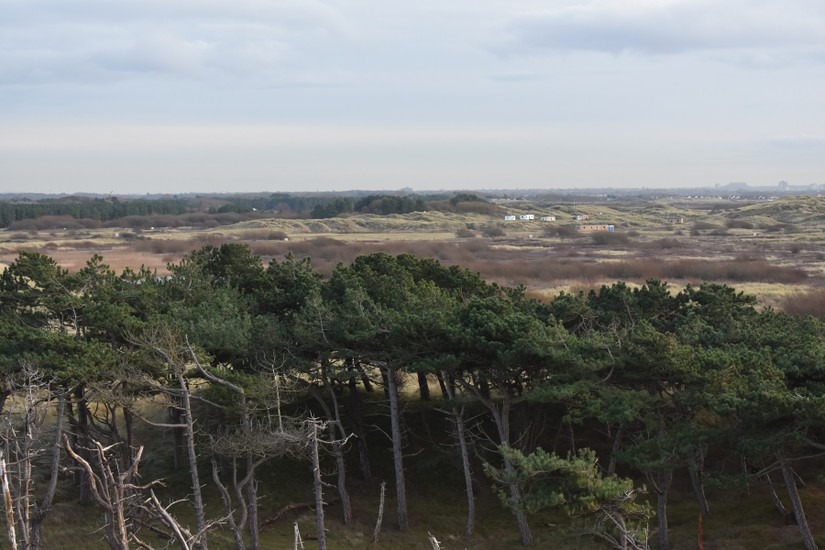 © Citizan