Online Teaching for Classrooms and Home Schooling
27/05/2020 | N/A
Video-call a Prehistoric Archaeologist: Free sessions for KS1 – 4 Groups
CITiZAN (Coastal and Intertidal Zone Archaeological Network), an award-winning citizen science project combatting the threat of erosion to coastal and intertidal archaeology, is offering free, 1-hour video call workshops for Yorkshire and Lincolnshire school groups (KS1-4). Sessions will be hosted by Dr Sam Griffiths, Lead Archaeologist on CITiZAN's Humber-based Discovery Programme. Find out more about Sam here.
Each session is up-to 1-hour, with interactive presentations via screen-share and time for Q&As. Follow up activities, like build a cannon or make a fish-trap, for fun and further learning can also be passed on. Sessions can be run flexibly, weekdays 9am – 3pm, depending on demand. You'll get a poll to choose best times for you when you sign-up.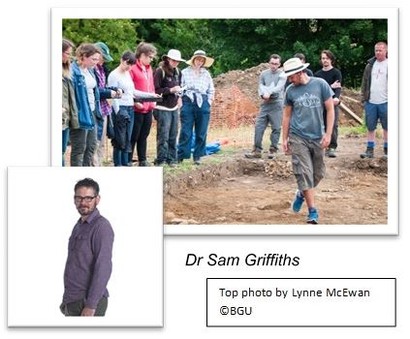 Sessions can be adapted according to needs of individuals and school groups, and teachers can speak to Sam in advance of the session to chat through possible topic ideas, and to agree on a suitable video platform. Possible topics to tie in with the national curriculum include:
Coastal and Intertidal Archaeology

Sea-level rise and landscapes

Prehistoric Archaeology

Geology
If you'd be interested in signing up, or want more information, then let Sam know by emailing sgriffiths@mola.org.uk.
Look forward to hearing from you,
Dr Sam Griffiths
CITiZAN, the Coastal and Intertidal Zone Archaeological Network, is an award-winning community-led MOLA project. We tackle threats to England's fragile coastal archaeology, with funding from the National Lottery Heritage Fund, and support from Lloyds Register Foundation, Historic England and the National Trust.