Paull Foreshore: Past, Present and Future
18/04/2020 | S. Griffiths & C. Kolonko
Back before the lockdown the Humberside Discovery team went off to visit Paull, on the north Humber bank, just 5 miles on the road east from Hull. The area around Paull has a series of sites and monuments of interest to CITiZAN, which you can view via the Historic England's Search the List function. Today, 18th April, is the International Day for Monuments and Sites so we're going to revisit Paull and it's heritage through this blog. This year's theme is Shared Cultures, Shared Heritage and Shared Responsibility...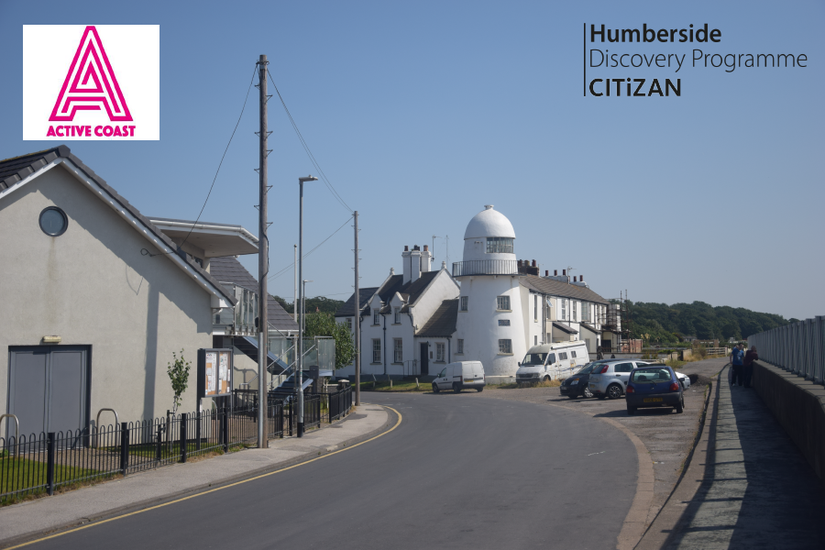 Our trip back in March was initially in advance of a Cover the Coast event where we were due to join the Active Coast team and locals, on the 3rd April 2020, to share our knowledge of the area's history and heritage. Alas, those plans were postponed for a future date but our trip in March left us thinking about more CITiZAN events we could do in and around Paull on its many sites of interest. Here is a short run down of our day out and thoughts on where and what we can do in Paull in the future.
Hedon Haven has an incredibly interesting history of trade and industry from at least the 12th century. The access point to the town of Hedon, the haven would have represented a strategic locale in the Humber from at least the reign of Henry I (reign 1100-1135). Founded by William de Gros, a Norman Earl and Lord of Holderness, the town quickly became a pivotal hub and wealthy settlement to the extent that King Stephen (reign 1135-1154) founded a Royal Mint at Hedon. You can find out more on the history of Hedon by searching the Historic England website as well and searching through Heritage Gateway.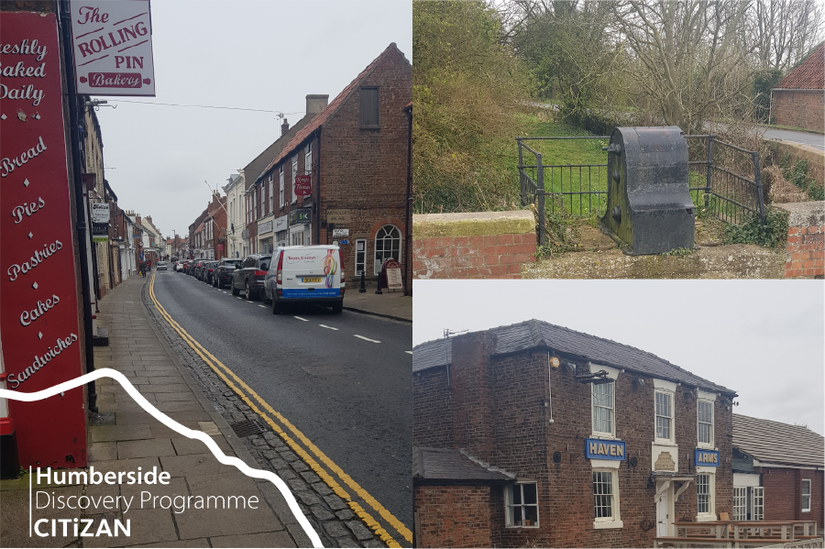 © CITiZAN
Paull also has medieval roots but most of the original village, mentioned in the doomsday book of 1086, was lost to sea-level rise and subsequent erosion. The original church, recorded on our coastal map, is documented 250m into the Humber's mudflats, directly in front of the current flood wall/high tide mark from the village hall. The modern, existing village does however have a series of features that CITiZAN will be investigating more in the next few years when we're back out and about. No more so than on the inner part of haven that we visited back in March too. Click on the links below to find out more about these sites...
Paull's Prehistoric Landscapes
Another feature of the wider landscape of Paull is a series of high points in the landscape; gravel hills sat within the lower lying deposits of the old estuary. For more on the climatic changes and build-up of sediments up until the last ice age you can see our previous post on the Humber's Deeper Past. Since that time sea-levels have increased and these higher points in the landscape became more and more important to people in the area. These high points, known as Rose Hill, Boreas Hill, Checker Hill, High Paull and Paull Holme Hill, all have evidence for Iron Age activity (Stephenson pers. comms. 2019) and artefacts from at least as early as the Neolithic (Head, Fenwick, Van de Noort et. al., 1995). These high points are likely to represent islands or dry areas during a period of high sea-level during the Iron Age, where the lower areas represented inlets or salt marsh, an idea which we plan to test later in 2020. Adaptation to these changes in climate and landscape where key. This research will provide a link between environmental sciences and archaeology/past adaptation; as discussed recently by Rockman and Hritz (2020).
To the south of the village there are some of the later Victorian remains (image below), namely the Coastguard Station and Anston Villas. In this area, now the football pitch, was the site of a shipyard and smithy present from 1892 onwards. On the foreshore here is the site of a pier, remains of which can still be seen at low tide and on modern satellite imagery and will feature in future CITiZAN research.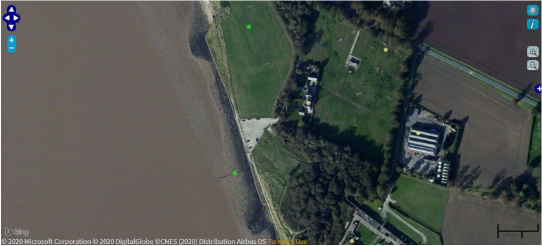 © CITiZAN
The high ground at Fort Paull, on High Paull, also represents one of those gravel "islands", discussed above, but any Iron Age activity, if present, would have been removed/disturbed through the construction of military defenses at the site from the 16th century onwards. Paull Point Battery was one of several batteries constructed to defend the strategically important Humber Estuary and the docks of Grimsby and Hull. The fort was upgraded prior to the First World War and saw service during the Second World War as a submarine mining base and degaussing station. The area and a number of associated features are now part of the Paull Point Battery Scheduled Monument.
On our visit back in March, we went down to Thorgumbald Clough (above), now part of the Yorkshire Wildlife Trust's Paull Holme Strays reserve. The earthwork features here and further south at Cherry Cobb Sands will also feature in future CITiZAN research. Paull Holme Strays is a great spot to visit and we can't wait to get back there, asap, later in the year but that is for another day. Make sure to check-out our other blogs on the website, like Andy's recent one on Food Culture and Intangible Heritage (yes we did go for a Hull patty back in March) and keep an eye out for future work in the coming weeks and months...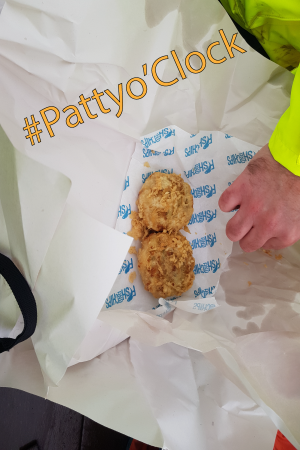 © CITiZAN
References and Acknowledgements
Thanks to Angus Stephenson, long time CITiZAN friend, for sharing his earlier and current research on the Iron Age activity around Paull. You can see some more of Angus' work here.

Head, R., Fenwick, H., Van de Noort, R., Dinnin, M., and Lillie, M., 1995. The Survey of Southern Holderness. In eds. Van de Noort, R., & Ellis, S. Wetland Heritage of Holderness: An Archaeological Survey. Hull: University of Hull.
Rockman, M., and Hritz, C., 2020. Expanding use of archaeology in climate change response by changing its social environment. Proceedings of the National Academy of Sciences of the United States of America. (https://doi.org/10.1073/pnas.1914213117)