Esther's archaeology road trip
07/08/2015 | Esther Gill
First things first, I am not actually an archaeologist! Rather, I work to understand what people love about history and heritage, why they get involved and how organisations can most effectively work with them. To this end, I have been commissioned by MOLA (Museum of London Archaeology) to evaluate the first year of the CITiZAN Community Archaeology Programme. Last weekend was my introduction to what they are doing. Travelling from Heysham in Lancashire down to Brownsea Island, off Bournemouth, this was my archaeology road trip. So what did I learn? What did I take away from this?
Fortune favoured me and I travelled from the sunny north (Friday) to the sunny south (Saturday) managing to miss all the rain. Promoting community archaeology, getting people down on the foreshore, is hugely weather dependent, which is tricky in Britain.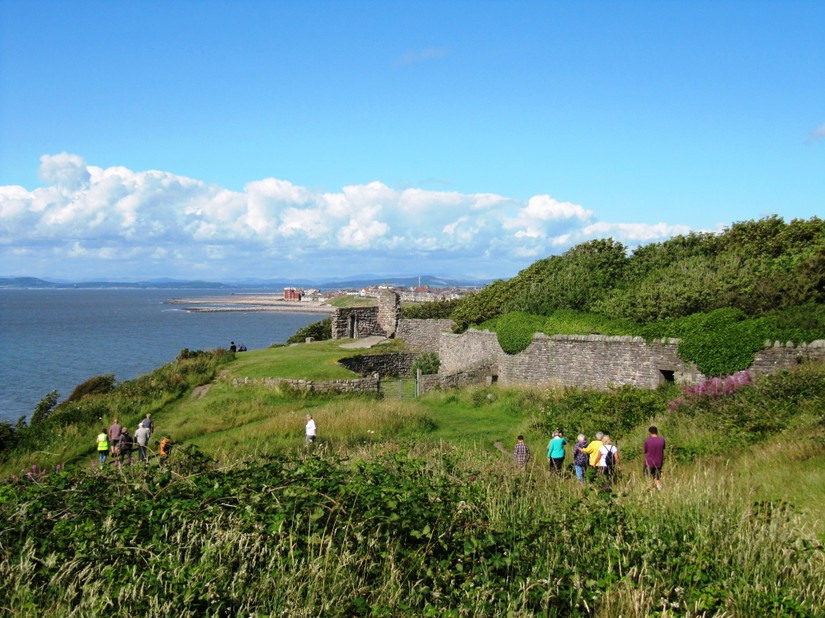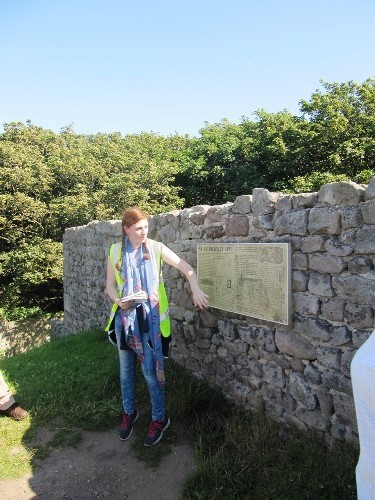 © Esther Gill
Forgive my limited understanding, but I had thought that I might be spending my time peering across mudflats at rotting hulks, trying to discern their structures. Coastal archaeology turns out to be much more substantial and varied than I had thought. Across the two days I looked at: an 8th century chapel (St Patrick's, Heysham), amazing and unique rock-cut tombs (also at Heysham), a 14th century Church (St Peter's, Heysham) with a beautiful hogback stone, a 19th century brick kilm (Brownsea Island) and the ruined village of Maryland, Brownsea Island, where we sat 'in the pub' - or where it would have been – to eat our lunch. The land covered by CITiZAN – from low tide to 200m above high tide includes a lot of archaeology.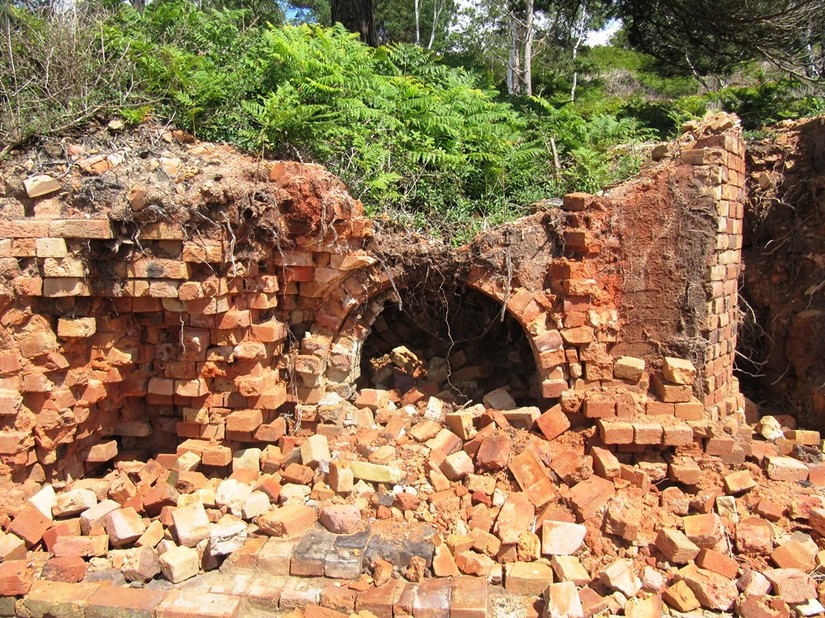 © Esther Gill
Archaeology is a technical discipline, with its own language and terminology that can be quite bewildering. Over these two days I was introduced, for the first time, to: offset-planning, backsight, foresight, dumpy level, total station, rectified photography, permatrace and RAMS among other things. It's a whole new professional language and one that community projects need to introduce gently to a new audience.
Across my two days I was hosted, guided and taught by five professional archaeologists and it was their passion, knowledge, enthusiasm and good humour that brought this all to life. Whether it was trying to explain to me the TBM+BS=IH or IH-FS=RL equation to me, or being positive about my (awful) section drawing, they were consistently strong advocates for the profession of archaeology.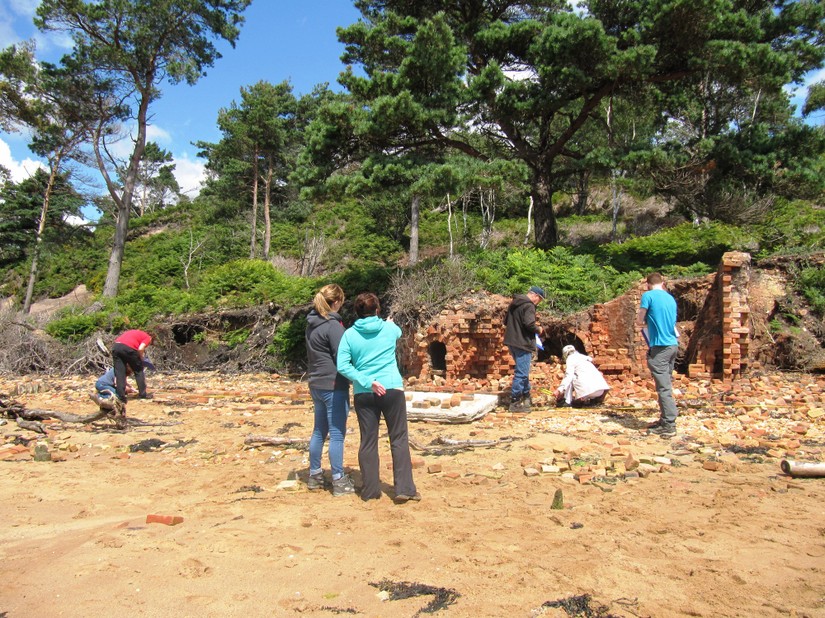 © Esther Gill
I also met, learnt with, chatted and picnicked with 20+ members of the public who had come along to find out more about archaeology, whether through a guided walk, or trying out some new techniques. They were local people, non-professional archaeologists, local historians, tour guides, people who wanted to try something new. They were interested in what CITiZAN was doing, but also brought along their own specific questions or interests. They were keen to talk with the archaeologists, keen to learn and keen to exchange ideas. Along with the archaeologists, they are the people who will be central to the success of the CITiZAN's Programme.
My archaeology road trip left me with a new perspective on Britain's coastal and inter-tidal strip, its historic richness, what unifies it and also the risk that it is under. Above all, though, it was also great fun.