Lost Landscapes: Walking in Prehistory
In many parts of the English coast, extensive areas of a prehistoric landscape are revealed between the high and low water marks. They were once dry land, but were inundated by rising sea levels, and are only now visible when the tide is out.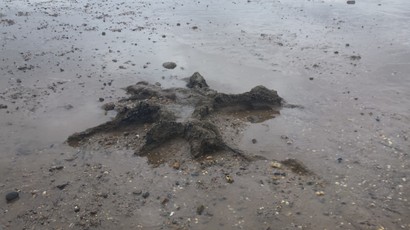 Common features are "submerged forests", large areas of peats and silts in which the ancient root systems and fallen trunks of trees are exposed. These can date back to the Mesolithic period, 8,000 years ago: but will they still be there tomorrow?