Hatherwood Battery
Hatherwood Battery was built between 1865 and 1869 to cover the shipping channel in the western Solent as well as Alum Bay. The site is now being affected by erosion and will be surveyed with the help of National Trust and CITiZAN volunteers.
The site originally consisted of seven gun emplacements in three groups (A, B and C), the central three (B Group) were then replaced with two larger guns in 1873. Some smaller buildings were used to accommodate two married soldiers and the main magazine was situated underneath an earthen mound at the rear of the battery and later moved to the left flank. Later additions include a searchlight fitted in front of the battery, but by 1898 the site was already being affected by slippage and was finally disarmed in 1903. Between 1940 and 1943 the Royal Navy used the site as part of an Indicator Loop station.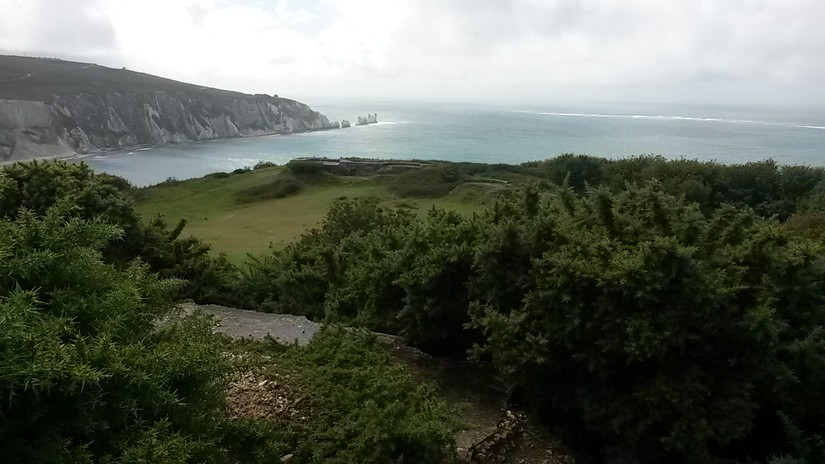 The view from the battery across to the Needles
The southern section of the battery (C Group) is relatively stable. The central emplacements have been heavily eroded and the northern section (A Group) has been almost completely destroyed as a result of the slumping. The headland was bought by the National Trust in the 1970's, management recommendations for the site included a metric survey as well as a geophysical survey to elucidate the earthworks and foundations on the site of the battery (Wessex Archaeology, 2005).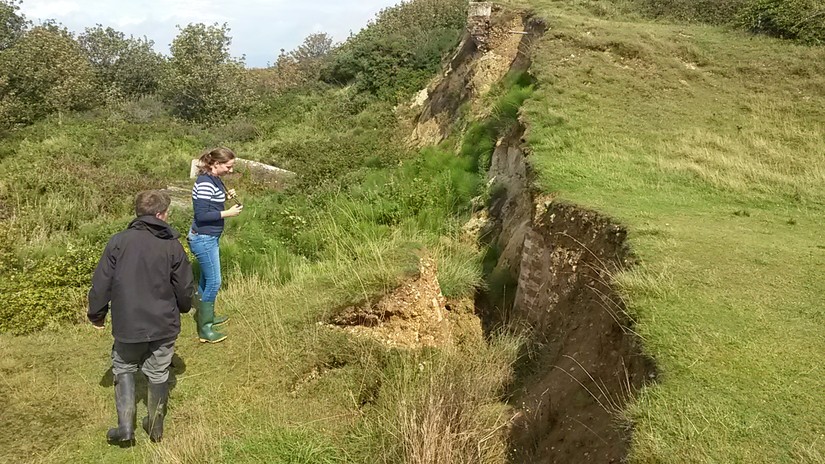 The northern section of the battery has been almost completely destroyed by gradual slumping of the coastline. One gun emplacement can be seen to the left and a small cliff is now exposing many of the foundations in section.