White Cliffs of Dover - CITiZAN two day training event
25/06/2020 | 9 a.m.
National Trust Visitor Centre, White Cliffs of Dover, Upper Rd, CT16 1HJ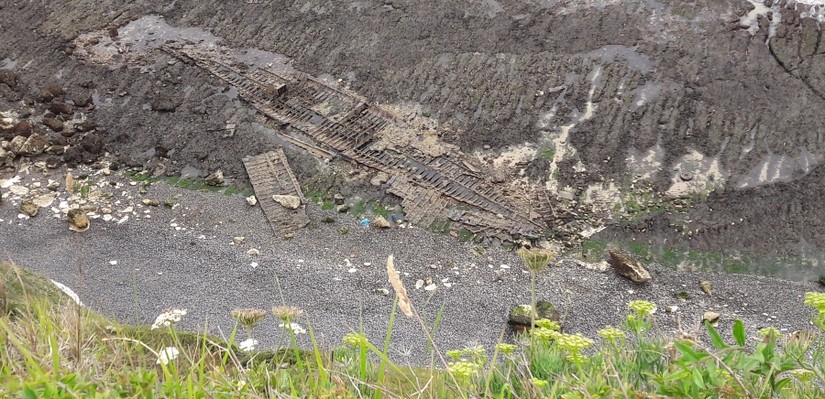 This two-day course will focus on creating records using our smartphone app and the paper equivalent, to add to CITiZAN's interactive map of coastal and intertidal archaeology.
*This event was postponed due to COVID-19. We hope to be able to run it at some time in the future. In the meantime visit our interactive blog to learn more about SS Falcon, the cargo, the crew and the wider world context: SS Falcon at Langdon Hole: join the DotS
Day 1 (Thursday 25 June) will involve an outdoor workshop followed by a classroom session at South Foreland Lighthouse. On day 2 (Friday 26 June) we will apply these methods to an intertidal site in the area of the white cliffs. At-risk archaeology here includes Falcon, the stunning wreck of a steam cargo vessel which caught fire in 1926, as well as WWI & WWII searchlight installations.
Through our two-day training sessions we hope to establish a group of committed volunteers to whom we can offer follow up training sessions, workshops and survey days on different types of sites across East Kent.
This event is free* and open to anyone over 16 years of age. Places are limited to a maximum of 10, to book tickets please follow this link to Eventbrite. If you've any questions please email Lara, the East Kent Coast Discovery Programme Officer at lband@mola.org.uk.